There are numerous Bluetooth gadgets that can be paired with your iPhone.
Your list of associated devices is likely to be quite large if you use everything at home, at work, or in your car.
If you have a Bluetooth device listed on the Bluetooth menu that you no longer use, our tutorial below will show you how to forget it in iOS 16.
You can also check out this video about deleting Bluetooth devices for more information.
How to Forget a Bluetooth Device on an iPhone
Go to Settings.
Choose Bluetooth.
Tap the i to the right of the device.
Select Forget This Device.
To confirm, select Forget Device.
Our explanation continues below with further information, including screenshots, on how to forget a Bluetooth device in iOS 16.
When you connect a Bluetooth device to your iPhone, it appears in the Bluetooth menu's My Devices section.
Because your iPhone remembers the Bluetooth devices you've paired with it, it will be able to connect to them as soon as the Bluetooth device is turned on and within range of the iPhone.
This is quite useful if you frequently connect that Bluetooth gadget to your iPhone.
However, connecting the Bluetooth gadget to another device, such as a computer or an iPad, can be more complicated.
To make it easier to link with something else, you can select to forget a Bluetooth device on an iPhone.
Removing a Previously Paired Bluetooth Device in iOS 16 (Photo Guide)
The procedures in this article will remove a Bluetooth device from your iPhone running iOS 16.
The same instructions apply to iPhone models running earlier versions of iOS.
If you previously paired the Bluetooth device with your iPhone and were forced to enter a pin, you will need to re-enter the pin if you try to connect it again.
Step 1: Navigate to the Settings menu.
Step 2: Go to the top of the screen and select Bluetooth.
Step 3: Click the i in the blue circle to the right of the Bluetooth device that you want to forget.
Step 4: At the top of the screen, tap the Forget This Device button.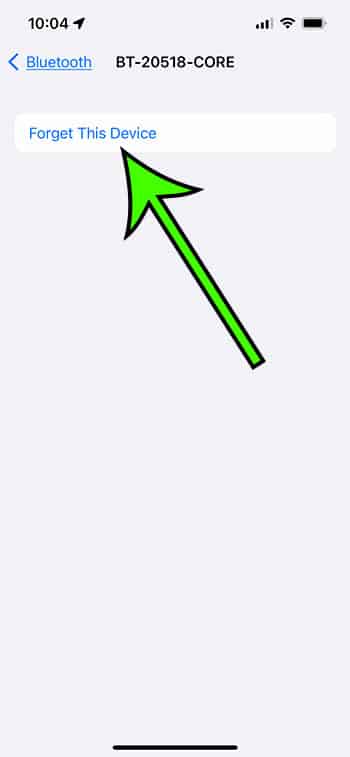 Step 5: At the bottom of the screen, tap the red Forget Device button to indicate that you wish to erase this Bluetooth device from your iPhone.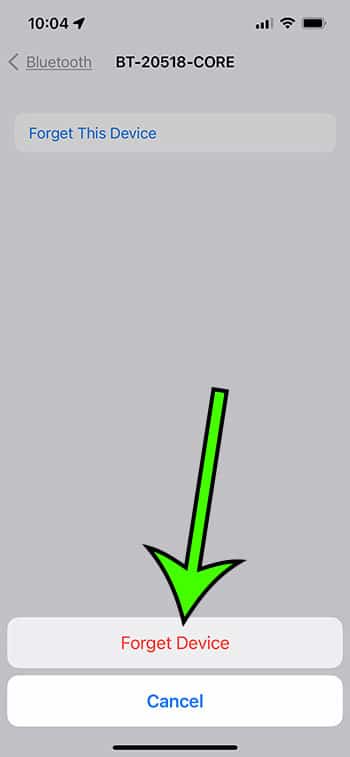 You'll be able to keep that list clear of devices you won't be connecting to your iPhone anytime soon now that you know how to forget a Bluetooth connection in iOS 16.
If you have Airpods and don't like the name that is currently assigned to them, then our how to change AirPods name on an iPhone article will show you what to do.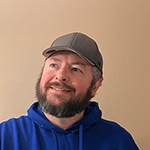 Matt Jacobs has been working as an IT consultant for small businesses since receiving his Master's degree in 2003. While he still does some consulting work, his primary focus now is on creating technology support content for SupportYourTech.com.
His work can be found on many websites and focuses on topics such as Microsoft Office, Apple devices, Android devices, Photoshop, and more.