The battery on your iPhone can become one of the more important factors when you are using the device. It is of particular importance when you use the phone a lot, and being able to properly evaluate how much battery life you have left is important in ensuring that your phone doesn't die at an important time.
While the default battery indicator, which is visible as an image of a battery that is colored in based on how much charge is left, can be useful, you may be looking for something more useful. Our tutorial below will show you how to display the battery percentage on your iPhone 5C.
How to Display Remaining Battery Life as a Percentage in iOS 12
The steps in this article were performed in iOS 12.1.4. However, these steps are nearly identical in earlier versions of iOS, and on most other iPhones.
Step 1: Open the Settings menu.
Step 2: Scroll down and select the Battery option.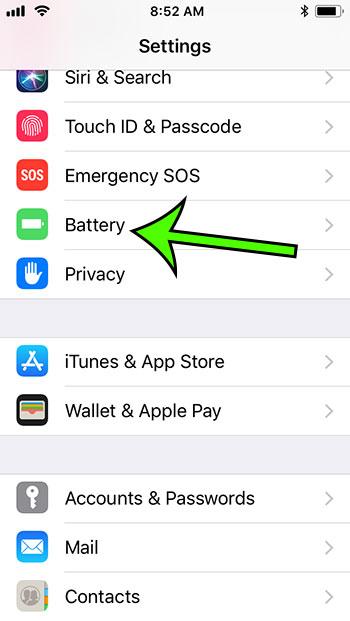 Step 3: Tap the button to the right of Display Battery Percentage to enable it. The percentage should display at the top-right of the screen instantly.
Now that you know how to display the battery percentage on the iPhone 5C, you can have a more accurate idea of the amount of battery life remaining on the device.
Many of the apps on your iPhone can use a lot of your battery life. Fortunately, some of them have ways to reduce this battery usage. For example, find out how to enable the battery saver option in Pokemon Go so that it doesn't drain your battery as quickly.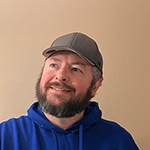 Matt Jacobs has been working as an IT consultant for small businesses since receiving his Master's degree in 2003. While he still does some consulting work, his primary focus now is on creating technology support content for SupportYourTech.com.
His work can be found on many websites and focuses on topics such as Microsoft Office, Apple devices, Android devices, Photoshop, and more.