Adding a Spanish keyboard on iOS 17 is a breeze! Dive into Settings > General > Keyboard > Add New Keyboard, and choose "Spanish." Experience smoother Spanish conversations, unlock new symbols, and text like a pro!
This article continues below with additional information about the iPhone Spanish keyboard, including pros and cons of adding it, as well as answers to some common questions.
You can also watch this video about how to add a Spanish keyboard on an iPhone for more on this topic.
Why Add a Spanish Keyboard?
Hola amigos! Ever been in the middle of texting and thought, "Dang, how do I get that fancy ñ or ¿ symbol?" Whether you're diving into the world of Spanish, chatting with amigos, or just looking to switch things up on your iPhone, a Spanish keyboard can be a lifesaver. Let's break down how to add that keyboard on iOS 17.
Understanding iOS 17
Before we jump in, let's get cozy with iOS 17. It's Apple's latest and greatest, packed with features, options, and (yep, you guessed it) multiple keyboards. Remember those cool features you discovered? Now, let's add one more to the list.
Related: How to Shut Off iPhone 14 Predictive Typing
Steps to Add the Spanish Keyboard
1. Dive into Settings:
Grab your iPhone and tap on the "Settings" icon. It looks like a gear. You can't miss it!
2. Hit up General:
Scroll down a little and tap on "General." A treasure trove of options awaits!
3. Keyboard is the Key:
Find and tap on "Keyboard." Then, tap "Keyboards" again. I know, it's like a keyboard-ception!
4. Add New Keyboard:
See the "Add New Keyboard" option? Tap it like you mean it!
5. Say Hola to Spanish:
Scroll down and choose "Spanish." And voila! The Spanish keyboard is added.
Pros of Adding a Spanish Keyboard
Expand your lingo: With a Spanish keyboard, you unlock a world of new symbols and accents. ¡Perfecto!
Text like a local: No more odd auto-corrects when you're texting in Spanish.
Dive into bilingual settings: It's perfect if you're juggling both English and Spanish chats.
Cons of Adding a Spanish Keyboard
Too many taps?: You might find yourself switching between keyboards often. Can get a tad annoying!
Accidental switches: Ever typed in one language when you meant another? It happens.
More to manage: The more keyboards, the more settings and options to look out for.
Video About Adding a Spanish iPhone Keyboard
Additional Information
Now that you've got the Spanish keyboard, did you know there are heaps of other keyboard settings? Explore the "Text Replacement" feature to save time on typing common phrases. Or play around with "Keyboard Settings" for more customization. Dive in and make the keyboard truly yours!
Wrapping It Up
So there you have it, folks. With just a few taps, you've added the Spanish keyboard and expanded your iPhone's potential. So, next time you're in a Spanish groove, your keyboard's got your back. ¿Listo para escribir? (Ready to write?)
FAQs
Can I add more than one additional keyboard?
Absolutely! Add as many as you need.
Will adding the Spanish keyboard change my phone's language?
Nope, just the keyboard. Your phone's language remains untouched.
How do I switch between keyboards while typing?
Easy! Just tap the globe icon next to the spacebar.
Can I remove the Spanish keyboard later?
Yes, just head back to the keyboard settings and delete whichever you don't need.
Does the Spanish keyboard predict my texts?
Indeed! It'll even suggest Spanish words as you type.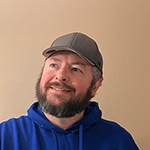 Matt Jacobs has been working as an IT consultant for small businesses since receiving his Master's degree in 2003. While he still does some consulting work, his primary focus now is on creating technology support content for SupportYourTech.com.
His work can be found on many websites and focuses on topics such as Microsoft Office, Apple devices, Android devices, Photoshop, and more.