While one inch margins are a popular choice for a lot of schools and organizations, you might need to create a document with less white space, which can leave you wondering how to change the margins to narrow in Word for Office 365.
How to Use Margins Smaller Than 1 Inch in Word
Open the document.
Click the Layout tab.
Choose the Margins button.
Select the Narrow option.
Our guide continues below with additional information on how to change the margins to narrow in Word, including pictures of these steps.
When you create a new document in Microsoft Word, it will typically by using the Normal margin setting. This means that the top, left, bottom, and right margins will all be one inch in size.
Many organizations and schools require margins to be this size, so it can make things a little easier for people with those margin requirements. But if you don't have specific formatting guidelines that you need to follow, and you think that there is simply too much white space around your content, then our guide below will show you how to quickly switch to the Narrow margin setting.
How to Use Smaller Margins in Word for Office 365 (Guide with Pictures)
The steps in this article were performed in Word for Office 365, but will also work in other versions of Word like 2007, 2010, and 2013.
If the document that you are editing is one that you are working on with others, then find out how to stop your comments from printing when you are ready to create a hard copy of that document.
You can also find out how to add the ruler in Word Office 365 and make adjustments to margins there.
Step 1: Open your document in Microsoft Word.
Step 2: Select the Layout tab at the top of the window.
Step 3: Click the Margins button in the Page Setup section of the ribbon.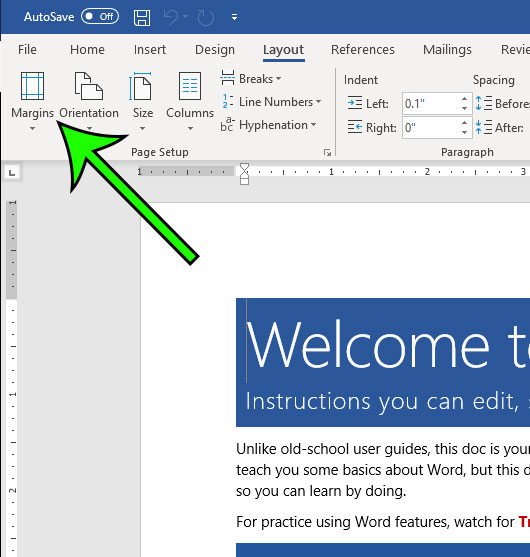 Step 4: Choose the Narrow option from the list of margin settings.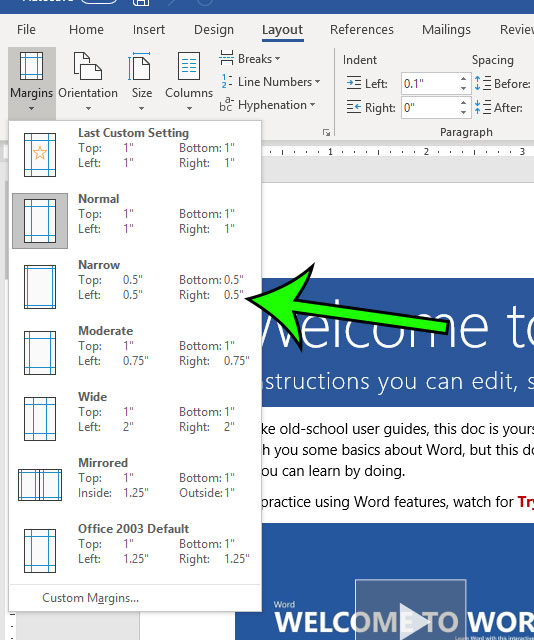 Hopefully, these steps have helped you in your quest to learn how to change the margins to narrow in Word. Any document where you make this change should now have half inch margins on the top margin, left margin, bottom margin, and right margin.
Google Docs also provides ways for you to adjust margins, if you have used that application as well.
If you don't want to have .5 inch margins all around the document then you will need to use the Custom Margins option at the bottom of the Margins dropdown menu and specify the custom margins on that screen.
Is your document a newsletter or article that needs to have multiple columns? Find out how to add a column in Word and split your content into two or more columns.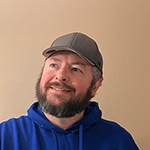 Matt Jacobs has been working as an IT consultant for small businesses since receiving his Master's degree in 2003. While he still does some consulting work, his primary focus now is on creating technology support content for SupportYourTech.com.
His work can be found on many websites and focuses on topics such as Microsoft Office, Apple devices, Android devices, Photoshop, and more.