When you are working with a lot of data in an Excel spreadsheet, screen real estate becomes very important. Constantly having to scroll to see important information can get tedious, especially if the information you need to see is only a cell or two out of view.
If you find that the scroll bars are getting in the way of your navigation, or if you are often clicking on them by mistake and moving the window view to the wrong part of the spreadsheet, then you might like to get rid of those scroll bars. Our tutorial below will show you where to find that option in Excel for Office 365.
How to Hide the Horizontal and Vertical Scroll Bars in Excel
The steps in this article were performed in the Microsoft Excel for Office 365 version of the program, but will also work in most newer versions of Excel as well.
Note that this setting only applies to the workbook that is currently open. This does not change the default setting for these scroll bars. Other workbooks and new workbooks that you create will still have the scroll bars.
Step 1: Open Excel.
Step 2: Select the File tab at the top-left of the window.
Step 3: Choose the Options button at the bottom of the left column.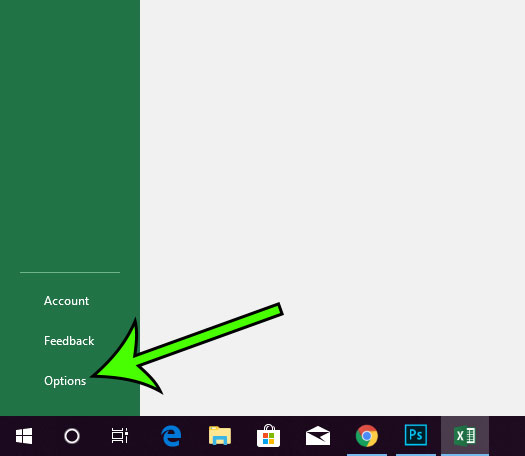 Step 4: Select the Advanced tab at the left side of the Excel Options window.
Step 5: Scroll down to the Display options for this workbook section of the menu, then click the boxes to the left of Show horizontal scroll bar and Show vertical scroll bar to remove the check mark.
Step 6: Click the OK button at the bottom of the window to apply the changes.
Now that you know how to hide the scroll bars in Excel for Ofice 365, you can toggle this setting on or off whenever you need to.
Is your spreadsheet printed at the left side of the page? Find out how to center a printed worksheet so that it isn't left-aligned on the page.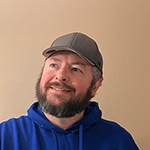 Matt Jacobs has been working as an IT consultant for small businesses since receiving his Master's degree in 2003. While he still does some consulting work, his primary focus now is on creating technology support content for SupportYourTech.com.
His work can be found on many websites and focuses on topics such as Microsoft Office, Apple devices, Android devices, Photoshop, and more.