If you don't tap the screen on your iPhone for a minute or so, then the device will probably go dark.
This screen timeout feature is meant to save battery life and prevent you from accidentally tapping items on the screen.
While this is often a useful setting, it can be a problem for situations where you are looking at the screen but not touching anything.
Our tutorial continues below with additional information about how to change screen timeout on iPhone 13.
How to Make Your iPhone Screen Stay on Longer
Open Settings.
Choose Display & Brightness.
Touch Auto-Lock.
Select a new screen timeout duration.
Our guide continues with additional information on this topic, including pictures of these steps.
Finding the appropriate mix between usability and power management has long been a challenge for smartphone users. It's often handy to leave your screen on when you haven't touched it in a while, but doing so will drain your battery.
Thankfully, you can extend the time your iPhone 13 screen stays on by navigating to Settings > Display & Brightness > Auto-Lock > and selecting one of the choices there.
This is a function that has been present on numerous iPhone models in most of the newer versions of iOS and can be a lifesaver if you frequently need to keep your screen lighted while performing particular chores.
The steps in our guide below will walk you through altering the iPhone's screen timeout settings to one of several alternative possibilities. You can also disable automatic screen brightness so that you must manually lock and unlock the device each time.
Related: This phone symbol on iPhone guide will help you figure out why you are seeing a phone icon at the top of your screen.
How to Adjust the iPhone Auto-Lock Setting
The steps in this article were performed on an iPhone 13 using the iOS 16 operating system. This will work on other iPhone models using iOS 16, as well as most other recent versions of iOS.
Step 1: Locate the gray gear icon and tap it to open the Settings menu.
Step 2: Choose the Display & Brightness option from this menu.
Step 3: Scroll down and select Auto-Lock.
Step 4: Touch the amount of time that you want your iPhone to wait after a touch before it locks the screen.
Now that you know how to change screen timeout on iPhone you will be able to adjust this setting base don your current circumstances.
More Information About iPhone Screen Timeout
The options for the iPhone's auto-lock setting, as shown on the screen in the last step of the section above, are:
thirty seconds
one minute
two minutes
three minutes
four minutes
five minutes
Never
If you select "Never," your iPhone's screen will remain on eternally unless you choose to lock it yourself. Regardless of your auto-lock option, you can lock the screen at any moment by pushing the Side power button. This button can be found on the right side of the iPhone 13. The Power button on some previous iPhone models is located on the top-right of the device.
When you look at your iPhone's screen, your attention is detected, as mentioned in the Auto-Lock menu. If the iPhone detects your attention, the screen will not be dimmed.
If you're modifying the screen time out setting on your iPhone to save battery life, a shorter period of time is generally the setting you want to use.
But, you should think about enabling "Low Power Mode." This is an iPhone feature that will automatically modify a number of settings to help you get more battery life. Go to Settings > Battery > and tap the button to the right of Low Power Mode to access the iPhone Low Power Mode setting.
How can I extend the amount of time before my iPhone sleeps?
When you stop engaging with or gazing at the screen, your iPhone starts the clock for when it goes to sleep.
If you want to increase the time before the iPhone sleeps because you don't want to touch or look at it, go to Settings > Display & Brightness > Auto-Lock > and then select one of the lengthier periods of time shown on that screen.
How can I disable the iPhone 13 screen lock setting?
If you want to prevent your iPhone screen from locking completely, you can disable the Auto-Lock feature entirely.
Choose Auto-Lock from the Display & Brightness menu, then press the Never option on the following screen to make this modification.
Please keep in mind that if you don't manually lock the screen, it will remain unlocked eternally.
How do you turn iPhone 13 off?
If you want to totally switch off the iPhone 13, press and hold the Volume Up and Side buttons at the same time, then drag the Slide to Power Off button to the right side of the screen.
The iPhone can then be restarted by pressing and holding the Side button until the white Apple logo appears on the screen.
If the screen is frozen, you can do a hard reset by pressing and holding the Volume Up, Volume Down, and Side buttons.
Further information on how to factory reset an iPhone may be found in our guide.
Is it possible to disable screen timeout on an iPhone 13?
If you don't want your iPhone screen to turn off unless you hit the Side button, you can disable screen timeout completely.
This is accomplished by selecting the Never option on the Auto Lock menu, which can be accessed by opening the Settings app and then selecting the Display & Brightness submenu.
Why does the screen lock time on my iPhone 13 change when the battery icon is yellow?
While you can manually tweak your device's auto lock settings, the iPhone, iPad, and iPod Touch include Low Power Modes that change lock screen settings and auto lock time options to help you get more out of your battery.
If you don't care about saving battery life on your iPhone 13, iPhone 13 Pro, or iPhone 13 Pro Max, head to Settings > Battery > and disable Low Power Mode.
What are the iPhone 13's default screen timeout settings?
If you have never changed your iPhone's screen timeout settings, it will most likely go into "sleep mode" after 30 seconds of inactivity.
Once the screen has been locked in this fashion, you must unlock it using your password or Face ID.
Conclusion
Now that you know how to make your iPhone 13 screen stay on for an extended period of time, you may use it to make your life easier while following a lesson or recipe. It's especially beneficial if your hands are dirty as you go through these steps and you don't want to constantly touching your screen to keep it turned on.
If you choose to utilize the Never option, remember to change it back if the transition is merely temporary. Keeping an unlocked iPhone screen in your pocket or bag might lead to undesired behaviors such as pocket dialing or accidental messaging. It also quickly drains your battery, which might be troublesome if you were hoping to use your phone later when you might not have access to a charger.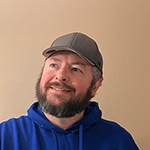 Matt Jacobs has been working as an IT consultant for small businesses since receiving his Master's degree in 2003. While he still does some consulting work, his primary focus now is on creating technology support content for SupportYourTech.com.
His work can be found on many websites and focuses on topics such as Microsoft Office, Apple devices, Android devices, Photoshop, and more.