If you've ever received a message with wonderful special effects like screen confetti, message bubbles, or another sort of screen celebration, you might be wondering how it happened.
When you create and send an iMessage from the Messages app on your iPhone, you can add a fun animation or other message effects.
You can send confetti in an iMessage on your iPhone 13 by typing something, tapping and holding the Send button, selecting the Screen tab, and then swiping left three times to obtain the "Send with confetti" option. Then, press the send arrow.
As you can see while clicking on that option, there are several ways to manually apply effects to the messages you send. There are also other text options, such as the ability to send a handwritten message or photographs.
Our tutorial continues below with additional information about how to send message with confetti on iPhone 13.
How to Send an iPhone Text With Confetti
Tap Messages.
Select a text message.
Type the text.
Long press the arrow.
Touch the Bubble or Screen tab.
Choose a text effect.
Tap Send.
Our guide continues below with more information on this topic, including pictures of these steps.
Below we include some additional things that you will want to know about the iPhone message effects, such as the types of messages that can use them, the words that will trigger them automatically, as well as many of the other types of effects that you can use.
Related: Find out about the "delivered" message that appears under some of your iPhone texts.
How to Include the Confetti Effect on an iPhone Message
The steps in this article were performed on an iPhone 13 in the iOS 16 operating system.
To see things like the laser effect and other screen effects, you must have the option enabled. To test this, navigate to Settings > Accessibility > Motion > Auto-Play Message Effects.
Once it is enabled (it is normally enabled by default), you should be able to see a special effect feature when someone includes it in a congratulations or other holiday greeting. Here's how to use them.
Step 1: Launch the Messages app.
Step 2: Select a conversation where you want to send the message.
Note that this needs to be an iMessage, which will be indicated by blue message bubbles instead of green ones.
Step 3: Enter the contents of the message.
Step 4: Tap and hold on to the Send button.
Step 5: Select either the Bubble or Screen tab at the top of the screen.

Step 6: Pick the effect that you want to apply to the message.
You can swipe left or right to see all of the various message effects.
Step 7: Touch the Send arrow when you are ready to send the text with the effect.
Now that you know the how to send message with confetti on iPhone 13 steps, you will be able to apply this same method to future messages where oyu want to use that option, or one of the other message effects.
More Information About iPhone Message Effects
While the methods above focused on adding an iMessage screen effect that takes up the entire screen on an iPhone, iPad, or iPod Touch by using terms like "happy birthday" or "congratulations," there are some other fun animations and features you can use in the iPhone's Messages app.
When you open the Messages app and press inside the message box, you may turn it sideways to landscape mode to reveal a new handwriting icon button next to the space bar at the bottom-right of the keyboard. These handwritten messages can be entertaining to send because they are tough to write correctly and allow you to create small drawings with whatever text you are attempting to handwrite.
When you tap that, you will not only be able to compose a handwritten message, but you will also get a list of commonly used words. These are some examples:
Awesome
Congratulations
Happy birthday
Hello
I'm sorry
Thank you
Thinking of you
If you add a message and decide not to use it, simply swipe left on the text box to remove it and replace it with your own or one of the other pre-written ones.
When you're completed, touch the Done button, followed by the blue Send button.
You can also use the iMessage app to transmit fun effects to another iPhone user in different ways.
If you tap and hold the Send button (also known as a long press) after entering a message, rather than merely hitting the Send button, a new set of "Send with effect" options appears.
There are two tabs to choose from: Bubble and Screen. These are some examples:
Slam
Gentle
Loud
Send with echo – this will produce a bubble effect in which your single message bubble "echos" many times on the screen.
Send with spotlight – this turns off the screen except for a spotlight on your message.
Send with balloons – this causes a slew of message balloons to rise and join your delivered messages. This is similar to when you send a "happy birthday" greeting and the balloons float.
Send with confetti – similar to the effect seen when sending the word "Congratulations," but you can apply it to anything. Confetti literally showers down from the top of the screen.
Send with love – a huge red heart will appear around your message.
Send with lasers – provides a laser light show that can be included as part of the message. Message lasers are a fun addition to text texts.
Send with fireworks – These are activated automatically when you send a "happy new year" text message, but you can have fireworks erupt with other messages when you use this full-screen message effect.
Send with celebration – this appears to be a red firework display or a sparkler from the top-right corner of the screen.
Frequently Asked Questions About Iphone Confetti
What words on the iPhone cause confetti?
If you want your iPhone to automatically include confetti with an iMessage, send someone a message that includes the word "congratulations."
How do I include confetti in a message?
If you're wondering how to put confetti in iMessage, the first thing to check is whether or not you're in an iMessage chat.
It would be an iMessage if the previous texts were in a blue bubble. If they were green, it was a text message, and no confetti or other screen effects may be used.
If it's an iMessage, you may either send the word "congratulations" or input a message, tap and hold the "Send button," then select the Screen tab and swipe until you locate the desired confetti option.
What if a green arrow appears instead of a blue arrow?
To send messages with iMessage effects, you must first establish that a new or current discussion is an iMessage.
If you don't see the screen when you hit Screen at the top, make sure you see a blue arrow rather than a green one.
If the arrow is green, you are in a normal text message conversation rather than an iMessage.
This means you won't be able to use iMessage-specific features like full-screen effects or animation effects like confetti and shooting stars.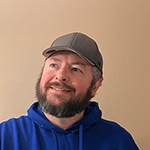 Matt Jacobs has been working as an IT consultant for small businesses since receiving his Master's degree in 2003. While he still does some consulting work, his primary focus now is on creating technology support content for SupportYourTech.com.
His work can be found on many websites and focuses on topics such as Microsoft Office, Apple devices, Android devices, Photoshop, and more.