While many of us have been blocking pop-ups for so long that we have forgotten how annoying they can be, some sites may still use them.
However, due to the popularity and effectiveness of pop-up blockers, you may be unaware that a site is attempting to serve information in this manner.
Our tutorial below will show you how to disable the pop-up blocking feature on your iPhone so that you may see the information that a pop-up is attempting to provide to you.
You can also check out this how to turn off pop up blocker on iPhone 13 video on YouTube.
How to Disable Safari's Pop-Up Blocker on an iPhone 13
Select Settings.
Select Safari.
Disable Block Pop-ups.
Our tutorial continues below with further information about the iPhone 13 pop-up blocker, including screenshots of these steps.
Blocking pop-ups on desktop or laptop web browsers is so frequent and effective that you may have forgotten about it. It has also spread to mobile browsers, as the Safari browser on your iPhone by default blocks all pop-ups.
Years ago, websites aggressively employed pop-ups to call your attention to things, but it was soon overrun by bothersome adverts and viruses. As a result, blocking pop-ups by default became commonplace.
Because pop-up blocking is so common, most website owners will never consider serving content to their users in this manner.
However, you may occasionally visit a page where a form or document is only accessible through a pop-up window, in which case you must stop blocking pop-ups in order to view that content.
On your iPhone, go to Settings > Safari > then switch off the Block Pop-ups setting to stop Safari from blocking pop-ups.
Once that pop-up blocker is disabled, you will be able to visit a page that wants to deliver you a pop-up window and access it.
Our post below explains how to enable or disable the pop-up blocker on your iPhone as needed.
How to Turn Off the Safari iPhone 13 Pop-Up Blocker (With Pictures)
The actions in this post were carried out using an iPhone 13 running iOS 16.4.
Step 1: Launch the Settings application.
Step 2: Scroll down a bit and select Safari.
Step 3: Toggle off Block Pop-ups by tapping the button to the right of it.
When there is no green shading surrounding the button, your pop-up blocker is switched off. In the image below, I have it turned off.
Our explanation continues below with further information on how to use the iPhone 13 pop-up blocker.
More Information on Blocking or Allowing iPhone 13 Pop Ups
If you are currently on the Web page where you need to view a pop-up, you will most likely need to refresh the page to see the pop-up, as your iPhone has most likely already banned it.
In Safari, you can refresh a page by tapping the circular arrow icon next to the address bar.
When you disable the pop-up blocker, any pop-ups that appear on Web pages you visit will be displayed. If you're only turning it off for a specific reason, it's a good idea to turn it back on when you're finished.
Changing the pop-up blocker in Safari will have no effect on other browsers on your phone, such as Google Chrome or Mozilla Firefox.
If you use such browsers, you must also disable the pop-up blocker for them. On an iPhone, for example, you may turn off the Chrome pop-up blocker by navigating to Settings > Content Settings > Block Pop-ups.
In Safari, a pop-up may open as a separate tab, so you may need to switch to another tab to view the pop-up or return to the original page. You may view your open tabs and select the one you need by touching the button that looks like two overlapping squares at the bottom of Safari.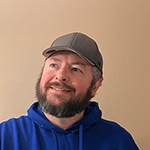 Matt Jacobs has been working as an IT consultant for small businesses since receiving his Master's degree in 2003. While he still does some consulting work, his primary focus now is on creating technology support content for SupportYourTech.com.
His work can be found on many websites and focuses on topics such as Microsoft Office, Apple devices, Android devices, Photoshop, and more.