Screen recording on your iPhone 15 is a simple process that involves enabling the screen recording feature and then using it to capture whatever is happening on your screen. You can access this feature through the Control Center, and with a few taps, you can start and stop recordings as needed. It's a handy tool for creating tutorials, saving video calls, or sharing gameplay.
After you complete the screen recording, the video will be saved to your Photos app, where you can view, edit, or share it as you please.
You can also check out this video about how to screen record on iPhone 15 for more information.
Introduction
Screen recording has become an indispensable feature in our digital lives. Whether you want to create a tutorial, record a memorable video call, or capture that perfect gameplay moment, the ability to record your screen can come in very handy. With the release of the iPhone 15, the process has become even more seamless and user-friendly.
For many iPhone users, screen recording is a feature that is often overlooked. However, once you realize the potential it has to offer, it quickly becomes an essential tool. It's not just for tech enthusiasts or gamers; educators, business professionals, and even casual users can find a myriad of uses for screen recordings. In fact, it's so versatile that you might find yourself using it more often than you'd expect.
The importance of screen recording is not just about capturing content. It's also about sharing experiences, knowledge, and moments in a way that is easy and accessible. With the iPhone 15, Apple has ensured that this feature is readily available to anyone who needs it, with a user interface that is intuitive and straightforward. This article is for anyone who wants to learn how to harness the power of screen recording on their iPhone 15.
Related: Adding Screen Recording on iOS 17: A Guide
Step by Step Tutorial on How to Screen Record on iPhone 15
Before starting the screen recording, you need to add the Screen Recording button to the Control Center if it's not already there. Here's how you can set it up.
Step 1: Add the Screen Recording Button to Control Center
Go to Settings > Control Center > Customize Controls, then tap the '+' next to Screen Recording.
Adding the screen recording button to the Control Center allows you quick access to start recording without having to navigate through your settings each time. It's a one-time setup that will streamline the recording process.
Step 2: Access the Control Center
Swipe down from the upper-right corner of the screen to open the Control Center.
For iPhone models with Face ID, you access the Control Center by swiping down from the top-right. If your iPhone has a Home button, you'd swipe up from the bottom of the screen instead.
Step 3: Start the Screen Recording
Tap the Screen Recording button, then wait for the three-second countdown to finish.
After pressing the screen recording button, you'll see a countdown giving you a few seconds to prepare before the recording starts. This is a thoughtful feature, as it gives you a moment to switch to the app or screen you want to record.
Step 4: Stop the Recording
Tap the red status bar at the top of your screen, then tap Stop.
Once you're done recording, tapping the red status bar will bring up a prompt to stop the recording. It's important to note that the red bar will be present on the screen throughout the recording duration, which serves as a visual reminder that you're still recording.
Pros
| Benefit | Explanation |
| --- | --- |
| Easy to Use | The simplicity of the screen recording feature on the iPhone 15 makes it accessible to users of all ages and tech-savvy levels. |
| Convenient Sharing | Once recorded, sharing the video is as easy as sharing any other video from your Photos app. |
| Integrated Editing Tools | The iPhone provides built-in tools for trimming and editing your screen recordings right after saving them. |
Cons
| Drawback | Explanation |
| --- | --- |
| Limited Editing Features | While the iPhone offers basic editing tools, users looking for advanced editing will need to use third-party apps. |
| No Internal Audio Recording | Currently, screen recording on iPhone does not capture internal audio, which can be a downside for recording gameplay or music. |
| Privacy Concerns | There's a potential risk of accidentally recording sensitive information if not careful. |
Video About Screen Recording
Additional Information
When it comes to screen recording on the iPhone 15, there are a few additional tips and insights that can enhance your experience. First and foremost, it's important to remember that the quality of the recording will depend on the resolution of your screen. The iPhone 15 boasts an impressive display, so your recordings should look crisp and clear.
Did you know you can also record your microphone audio along with the screen recording? This feature is perfect for adding commentary or instructions to your videos. Simply press and hold the screen recording button in the Control Center to bring up the option to turn on your microphone.
Another handy tip is to use Do Not Disturb mode while recording to prevent notifications from popping up and disrupting your video. And remember, if you're recording something sensitive or private, make sure to review the footage before sharing it to avoid any potential privacy issues.
Summary
Add the Screen Recording button to the Control Center.
Access the Control Center.
Start the screen recording with a simple tap.
Stop the recording through the red status bar.
Frequently Asked Questions
Can I record audio with my screen recording?
Yes, you can record audio using the iPhone's microphone. Just press and hold the screen recording button and turn on the microphone audio.
Where do screen recordings get saved?
Screen recordings are automatically saved in the Photos app under the 'Videos' album.
How long can I record my screen?
There is no set limit to how long you can record; it depends on your iPhone's available storage space.
Can I record phone calls or FaceTime calls?
Recording phone calls or FaceTime calls with the screen recording feature is not possible due to privacy laws.
Is there a way to record the screen without the red status bar?
No, the red status bar is a built-in feature to indicate that the screen is being recorded for transparency and privacy reasons.
Conclusion
Screen recording on the iPhone 15 is a feature that's worth exploring because of its simplicity and array of uses. Whether you're a professional looking to create a tutorial or someone just wanting to capture a memorable moment, knowing how to screen record can be extremely beneficial.
While it's not without its limitations, the pros far outweigh the cons, making it a valuable tool for iPhone users. Next time you find yourself needing to record your screen, remember this guide to seamlessly capture whatever's happening on your iPhone 15.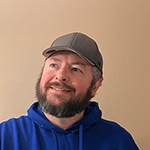 Matt Jacobs has been working as an IT consultant for small businesses since receiving his Master's degree in 2003. While he still does some consulting work, his primary focus now is on creating technology support content for SupportYourTech.com.
His work can be found on many websites and focuses on topics such as Microsoft Office, Apple devices, Android devices, Photoshop, and more.