The steps in this article are going to show you how to allow pop ups on an iPhone 11 if you need information that's in a pop-up window, but it's being blocked.
Generally you will want to block pop-ups in the Safari browser on your iPhone. Rare situations exist where you need to turn off the iPhone's pop-up blocker, but it's usually best to turn it back on.
Most other browsers on your iPhone or your computer will have pop-up blocker settings as well.
You can check for open tabs by touching the tabs icon at the bottom of the screen in Safari. It's the icon that looks like two overlapping squares.
The Safari Web browser on your iPhone 11 blocks pop-ups by default. This is a common practice for most Web browsers, and is the preferred behavior for most people surfing the Internet.
But occasionally you will encounter a situation where you actually need to access a Web page that's being blocked by your browser, which can leave you looking for a way to disable the pop-up blocker.
Our guide below is going to show you how to allow pop ups on an iPhone 11 in the Safari browser so that you can view the page or tab that's being blocked by the browsers security measures.
How to Allow Pop Ups in Safari on an iPhone 11
The steps in this article were performed on an iPhone 11 in iOS 13.4.1. However these steps will also work on other iOS versions like iOS 10, iOS 11 or iOS 12, as well as other iPhone models (the iPhone 6, iPhone 8, iPhone X, etc.) using those operating systems.
Step 1: Open the Settings app.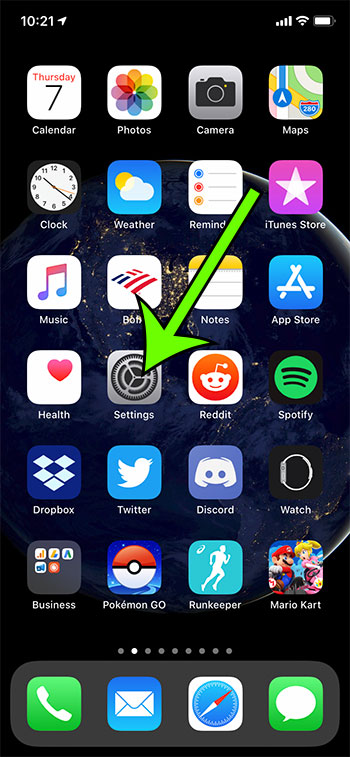 Step 2: Scroll down and choose the Safari option.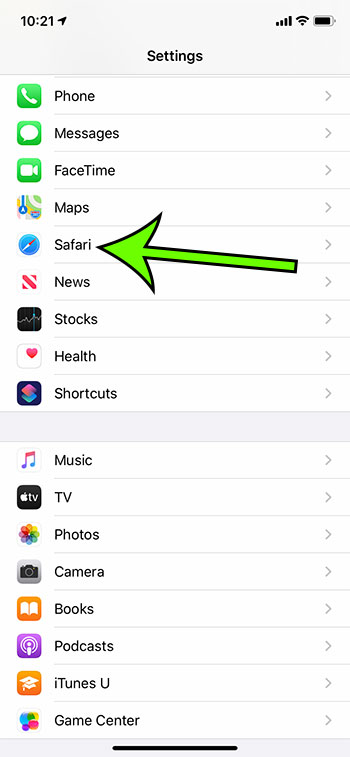 Step 3: Tap the button to the right of Block Pop-ups to turn it off.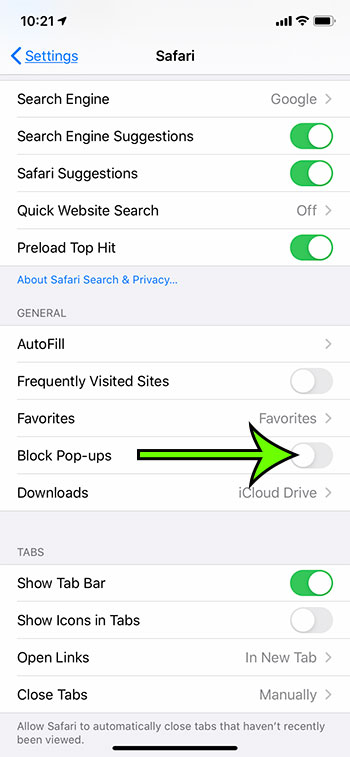 Now you should be able to visit or reload the Web page that is trying to open the pop up and Safari should allow that window to open.
As mentioned earlier, it's probably a good idea to go back and turn the pop up blocker back on when you are finished with whatever page you needed to access.
Find out how to allow pop ups in the iPhone Chrome browser if you also use that browser on your iPhone and want to change the pop up behavior there as well.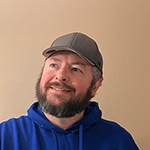 Matt Jacobs has been working as an IT consultant for small businesses since receiving his Master's degree in 2003. While he still does some consulting work, his primary focus now is on creating technology support content for SupportYourTech.com.
His work can be found on many websites and focuses on topics such as Microsoft Office, Apple devices, Android devices, Photoshop, and more.