You can schedule an iPhone email by opening the Mail app, creating a new email, entering all of the information, then tapping and holding on the Send button and choosing a time.
Our guide continues below with more information about delaying iPhone emails.
You can also check out this video about how to delay sending an email on iPhone for more on this topic.
In the fast-paced world of today, scheduling emails has become a quintessential feature for professionals, students, and everyday users. The ability to set an email to send at a future time can help streamline your communication process. For iPhone users, this capability is just a few taps away. Let's delve into a step-by-step guide on how to schedule an email on an iPhone.
Understanding the Need for Scheduling Emails
Scheduled emails can:
Ensure your message arrives at the optimal time for the recipient.
Help you manage work-life boundaries by setting emails to send during business hours.
Provide reminders or timely updates to recipients.
Streamline campaign management for marketing professionals.
Related: How to Block iPhone 13 Emails
Step-by-Step Guide: Scheduling an Email on iPhone
1. Open the Mail App
Begin by Accessing your Home Screen: Swipe through your apps and tap on the Apple Mail app icon.
2. Compose a New Email
Tap on the Compose Button: Located at the bottom right corner of the screen, this button resembles a pencil inside a square.
3. Fill in Email Details
Add Recipient Information: Enter the email address of the person you want to send the email to.
Craft a Subject: Make it concise and relevant to the content.
Write Your Message: Keep it detailed, organized, and to the point.
4. Schedule the Email
Tap and hold on the Send button: This is the same button you would use to send the email, except you are going to hold it instead of simply tapping it. It opens additional options.
Choose 'Send Later': This will prompt you to select a date and time.
Pick a Date and Time: Navigate through the date and time wheels to select your preferred sending time.
5. Confirm and Close
Hit 'Done': This will save your scheduled time.
Press the Send Button: The email won't send immediately but will wait until your set time.
Things to Remember
Scheduled emails can be edited or deleted before their set sending time.
Ensure you have a stable internet connection at the scheduled time for successful sending.
Video About Delaying an iPhone Email
Advanced Scheduling with Third-Party Apps
While the built-in Mail app provides basic scheduling, those looking for advanced features might consider third-party applications like Spark or Microsoft Outlook. These offer:
Multiple Time Zone Scheduling: Ideal for professionals communicating across different time zones.
Follow-up Reminders: Get notified if the recipient doesn't reply within a set time.
Integration with Calendars: Easily sync scheduled emails with your calendar events.
In Conclusion
Scheduling emails on an iPhone can significantly optimize your communication efforts. Whether it's ensuring timely delivery, managing professional boundaries, or staying ahead in marketing campaigns, this feature, combined with the right tools, can transform the way you communicate. Start scheduling today and elevate your email experience on the iPhone.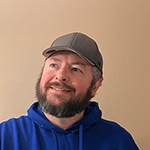 Matt Jacobs has been working as an IT consultant for small businesses since receiving his Master's degree in 2003. While he still does some consulting work, his primary focus now is on creating technology support content for SupportYourTech.com.
His work can be found on many websites and focuses on topics such as Microsoft Office, Apple devices, Android devices, Photoshop, and more.