When someone sends a text message to your iPhone 13, it's possible for them to know that you've read that text because of a feature called read receipts.
Some people don't mind this, and even like it, while others would prefer to keep this information private so that they can respond when they are able to.
if you fall into that latter group, then you can follow our tutorial below about how to shut off iPhone 13 read receipts.
For more information on this topic, check out this video on YouTube.
How to Disable Read Receipts on an iPhone 13
Open Settings.
Choose Messages.
Turn off Send Read Receipts.
Our guide continues below with additional information about how to shut off iPhone 13 read receipts, including pictures of these steps.
I've never liked read receipts.
I always turned them off in Microsoft Outlook, as I prefer to minimize the amount of information that people know about me, especially whether or not I've read something that I might not want.
So when I discovered that there was a read receipt option on the iPhone, I turned it off immediately.
If you would also prefer not to let others know when you have read text messages that they've sent to you, then the guide in the next section will show you how to do this, along with pictures for each of the related steps.
Related: If you've noticed a "delivered" message under some of your texts, then this guide can help to explain what that means.
How to Stop Sending iPhone Read Receipts
The steps in this article were performed on an iPhone 13 in the iOS 16.4 operating system.
Step 1: Open the Settings app on your iPhone Home screen.
Step 2: Scroll down and choose the Messages option.
Step 3: Tap the button to the right of Send Read Receipts to turn it off.
Now that you know how to shut off iPhone 13 read receipts, you won't need to deal with follow-up texts from people that want to know why you read their text messages but haven't responded yet.
Note that turning off read receipts on your iPhone will only prevent other people from knowing that you have read their texts.
You will still be able to see if they have read a text that you sent to them if they have read receipts enabled on their device.
Additionally, this setting carries over between devices.
For example, if you have an iPhone and an iPad that share the same Apple ID, then changing the read receipt setting on one device will update it on the other device as well.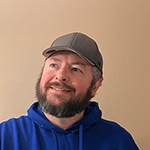 Matt Jacobs has been working as an IT consultant for small businesses since receiving his Master's degree in 2003. While he still does some consulting work, his primary focus now is on creating technology support content for SupportYourTech.com.
His work can be found on many websites and focuses on topics such as Microsoft Office, Apple devices, Android devices, Photoshop, and more.