Turning off Do Not Disturb on your iPhone 15 is a simple process. You'll need to access the Settings app, then locate and toggle off the Do Not Disturb feature. After that, your iPhone will receive all notifications without silencing them.
What happens when you turn off Do Not Disturb (DND)? Well, your iPhone goes back to its normal state, which means it will alert you for calls, texts, and app notifications. If you had been missing important calls or messages because DND was on, disabling it will ensure you're reachable once again.
You can also check out this video about how to turn off Do Not Disturb on iPhone 15 for more info.
Introduction
The iPhone 15, just like its predecessors, comes with a Do Not Disturb feature—a handy tool for those moments when you need to focus or rest without the interruption of notifications. But what happens when you're ready to be reachable again, or you accidentally turned on Do Not Disturb? That's where knowing how to turn it off becomes crucial.
Do Not Disturb mode silences calls, alerts, and notifications on your iPhone. It's a feature that's important for maintaining digital well-being, allowing you to take a break from the incessant pings of everyday life. However, there are times when being connected is necessary, and having DND activated can mean missing out on important updates. Whether you're a busy professional, a student, or someone who just wants to stay connected, understanding how to manage this feature is essential. Let's dive into the step-by-step guide on how to turn off Do Not Disturb on your iPhone 15.
Related: Step-by-Step Guide: Deleting Google Account on iPhone 14
Step by Step Tutorial on How to Turn Off Do Not Disturb on iPhone 15
Before diving into the steps, understand that turning off Do Not Disturb will allow your iPhone 15 to alert you for all notifications as per your general settings. This can be helpful if you're expecting important calls or messages.
Step 1: Open the Control Center
Open the Control Center on your iPhone 15.
The Control center is accessible by swiping down from the top-right corner of the screen.
Opening it will give you access to various configuration options for your device.
Step 2: Tap the half moon icon.
Locate the Focus button, then tap the half moon icon to turn off Do Not Disturb.
Once you find Do Not Disturb, tapping on it will also open a new menu where you can adjust its settings.
Pros
| Benefit | Explanation |
| --- | --- |
| Increased Accessibility | Turning off Do Not Disturb means your phone will no longer silence calls or notifications, ensuring you're always reachable when needed. |
| Enhanced Connectivity | Disabling DND allows for immediate notifications from apps, emails, and messages, keeping you connected and up-to-date with everything. |
| Control Over Attention | You can decide when you want to focus without interruptions and when to be available, offering you control over your attention and time. |
Cons
| Drawback | Explanation |
| --- | --- |
| Potential Distractions | Without DND, there's a higher chance of being interrupted by calls or notifications, which can be distracting, especially during work or study time. |
| Missed Quiet Time | Some users may forget to reactivate DND after disabling it, leading to missed opportunities for quiet time or uninterrupted sleep. |
| Overwhelming Notifications | Turning off DND can lead to a flood of notifications if you've been unreachable for a while, which can be overwhelming and stressful. |
Video About Turning Off Do Not Disturb
Additional Information
When using the Do Not Disturb feature on your iPhone 15, remember that you can customize its settings to fit your lifestyle better. For example, you can schedule DND to automatically turn on during certain times of the day, like when you're usually asleep or in a daily meeting. You can also allow calls from specific contacts to bypass Do Not Disturb, ensuring you're reachable by important people like family members or your boss.
Another tip is to use the Control Center to quickly toggle Do Not Disturb on or off. Simply swipe down from the top-right corner of your screen and tap the crescent moon icon. This is a convenient shortcut if you're in a hurry or need to quickly silence your phone.
Remember, the Do Not Disturb feature is there to help you manage your digital well-being, so utilize it in a way that best serves your needs while also knowing how to disable it when necessary.
Summary
Open the Control Center.
Tap the Focus button.
Frequently Asked Questions
What is Do Not Disturb?
Do Not Disturb is a feature that silences calls, alerts, and notifications on your iPhone.
Can I customize Do Not Disturb settings?
Yes, you can schedule it, allow calls from favorites, and even set it to turn on automatically at certain locations.
Will alarms work with Do Not Disturb turned on?
Yes, any set alarms will still sound even when DND is active.
Can I access Do Not Disturb from the Control Center?
Yes, just swipe down from the top-right corner and tap the crescent moon icon.
What if I can't find Do Not Disturb in Settings?
Make sure your iPhone 15 is updated to the latest iOS version, as the Settings menu can change with updates.
Conclusion
Mastering your iPhone 15's Do Not Disturb feature is key to maintaining a balance between staying connected and having uninterrupted time. Whether you're looking to disable it or just want to understand how it works, the steps provided will ensure you have control over your device's notifications.
And who knows, maybe turning off Do Not Disturb will lead to a life-changing call or message! Keep these tips in mind as you use your iPhone 15, and enjoy the peace or the buzz of notifications, whichever you prefer.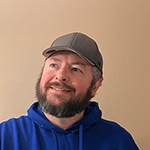 Matt Jacobs has been working as an IT consultant for small businesses since receiving his Master's degree in 2003. While he still does some consulting work, his primary focus now is on creating technology support content for SupportYourTech.com.
His work can be found on many websites and focuses on topics such as Microsoft Office, Apple devices, Android devices, Photoshop, and more.