A passcode is something that most smartphones will prompt you to set up when you first get the device, and the Samsung Galaxy On5 is one of the devices that will.
This passcode will protect your phone in case it's lost or stolen, but you need ot enter that password whenever you want to use the device.
Our tutorial will show you how to disable the passcode on a Samsung Galaxy On5 if you don't mind it being less secure.
How to Turn Off the Samsung Galaxy On5 Passcode
Select Apps.
Choose Settings.
Select Lock Screen and Security.
Tap Screen Lock Type.
Enter the current passcode.
Choose None.
Our guide continues below with additional information on how to disable the passcode on a Samsung Galaxy On5, including pictures of these steps.
A passcode is an important thing to have on your Samsung Galaxy On5 because it makes it more difficult for strangers to access the information on your device.
But it can also be time-consuming to enter that passcode any time that you need to use your phone, so you might decide that convenience is more important than security and that you would prefer to turn off the passcode on your Galaxy On5.
How to Shut off the Galaxy On5 Password (Guide with Pictures)
The steps below were performed on a Samsung Galaxy On5, but will also work on many other Android devices.
Step 1: Tap the Apps folder icon.
Step 2: Open the Settings menu.
Step 3: Touch the Lock screen and security button at the top of the screen.
Step 4: Touch the Screen lock type button at the top of the screen.
Step 5: Input the current passcode.
Step 6: Tap the None option if you do not wish to have any passcode set on your Galaxy On5.
Now that you know how to disable the passcode on a Samsung Galaxy On5 you will be able to complete these steps, then use your phone without a passcode.
You will note that there are some other options on this menu that you can use instead if you still want some security but don't want a passcode.
The options available include:
Swipe
Pattern
PIN
Password
Some of these are hardly any inconvenience at all, so it might be worth trying out one of them to see if you can live with that option instead so that you have at least some small amount of security on your phone.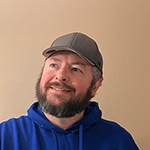 Matt Jacobs has been working as an IT consultant for small businesses since receiving his Master's degree in 2003. While he still does some consulting work, his primary focus now is on creating technology support content for SupportYourTech.com.
His work can be found on many websites and focuses on topics such as Microsoft Office, Apple devices, Android devices, Photoshop, and more.