MTG Arena offers a variety of ways that you can play the popular Magic: the Gathering card game. It has draft, sealed, constructed, and occasionally some special formats.
As sub-options for a few of these formats, you can also pick between best-of-1 (BO1) and best-of-three (BO3) options.
However, if you are looking for the BO3 constructed options, either for ranked or unranked matches, then you may be having trouble finding them. This is because of a toggle that needs to be switched on, which will display all of the available game modes.
How to Play the BO3 Constructed Formats in MTG Arena
The steps in this article assume that you already have MTG Arena installed, and that you are having difficulty finding the best-of-three constructed game formats.
MTG Arena calls best-of-three play options "Traditional", so any mode or event that you see which uses that description will be a best-of-three mode.
Step 1: Launch MTG Arena.
Step 2: Click the button to the right of Arena Play Modes.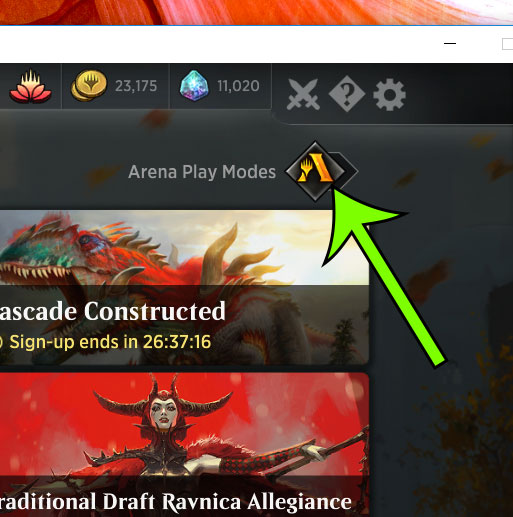 Step 3: Click the Play option at the bottom-right corner of the window, then select either the Traditional Play or the Traditional Ranked option.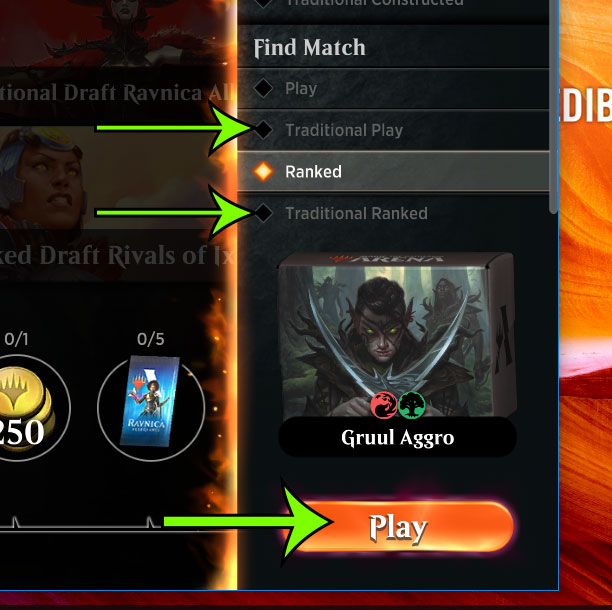 Both of these traditional play formats are best-of-three matches, meaning that you will be able to use a sideboard after the first and second games if you have added one to your deck.
Now that you know how to get to the best-of-three constructed mode in MtG Arena, you can start playing games in that format instead of the others ones that you had been playing.
Do you dislike the emote options in the game, and would prefer not to use them? Find out how to disable emotes in Arena so that you won't see ones sent by your opponent, nor will you be able to send them.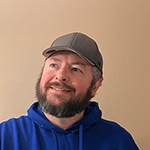 Matt Jacobs has been working as an IT consultant for small businesses since receiving his Master's degree in 2003. While he still does some consulting work, his primary focus now is on creating technology support content for SupportYourTech.com.
His work can be found on many websites and focuses on topics such as Microsoft Office, Apple devices, Android devices, Photoshop, and more.