A game of Magic the Gathering Arena can take a long time. You might have initially allowed for that time in your schedule, only to be scrambling for MTG Arena concede instructions because your child woke up for a nap, you're late for work, or you had an emergency occur.
The steps in this article are going to show you how to concede from a match in the MTG Arena application.
Start a match.
Click the gear icon at the top-right of the window.
Select the Concede option.
Are you currently playing a game of Magic Arena and your opponent has created a board state where they are sure to win, but the game isn't over yet? Or maybe something came up in your real life and you need to end the game immediately.
While you simply have the option of walking away from your computer or closing the application, that means that you opponent will need to wait for your timer to run down a few times before MTG Arena awards them the win.
In situations where you no longer wish to continue the game, the preferable option is to concede from the match instead. Our guide below will show you the steps to take to concede from a match in MTG Arena.
How to Concede in Magic Arena (Guide with Pictures)
The steps in this guide were performed in the most current version of Magic Arena that's available for Windows. However, this has been the process for conceding for a long time, so it's unlikely to change.
Step 1: Be in a Magic Arena match.
Step 2: Click on the small gray gear icon at the top-right of the window.
Step 3: Click on the Concede button.
Your in-game avatar should then explode, which will be followed by a "Defeat" message on your screen. You can then click anywhere on the screen to return to the main menu. Many players follow these MTG Arena concede steps not just when they need to leave a game, but when it's clear that the other person is in a winning position and they want to save both of the players' time.
If you're new to Magic Arena or Magic in general, you don't need to feel bad or weird about conceding. It's a very common occurrence in the game. In fact, in my experience, more people typically concede in this fashion than actually play the game to its conclusion.
Find out how to play traditional best-of-three matches in Magic Arena if you want to start playing multiple games against the same opponent with access to a sideboard that lets you adjust your strategy.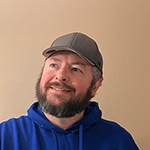 Matt Jacobs has been working as an IT consultant for small businesses since receiving his Master's degree in 2003. While he still does some consulting work, his primary focus now is on creating technology support content for SupportYourTech.com.
His work can be found on many websites and focuses on topics such as Microsoft Office, Apple devices, Android devices, Photoshop, and more.