Chat in online games is something that some people enjoy, while others dislike it.
MTG Arena doesn't have a chat option, but it does have an option for emotes that allow players to express themselves and communicate with one another in the game.
But if you don't want to use those either, then our tutorial will show you how to disable emotes in MTG Arena.
How to Turn Off MTG Arena Emotes
Launch MTG Arena.
Click the gear icon at the top-right.
Choose Gameplay.
Check Disable Emotes.
Our guide continues below with additional information on how to disable emotes in MTG Arena, including pictures of these steps.
The MTG Arena digital card game is a great way to play one of the best trading-card games that have ever existed.
Its sleek interface, full access to standard cards, and robust feature set make it the digital alternative to the game that many players have wanted for decades.
MTG Arena does not have a full chat option, but you can communicate with other players via a series of emotes that are available when you click on your avatar.
But if you would prefer not to use these emotes, and prevent others from sending them to you, then it's possible to disable emotes in MTG Arena.
How to Prevent Both You and Others from Using Emotes in MTG Arena (Guide with Pictures)
The steps in this article were performed in the most current version of MTG Arena available when this article was written.
By completing the steps in this guide, you will be unable to use any emotes in MTG Arena, and your opponents will be unable to send them to you.
Step 1: Open MTG Arena.
Step 2: Click the gear icon at the top-right of the window.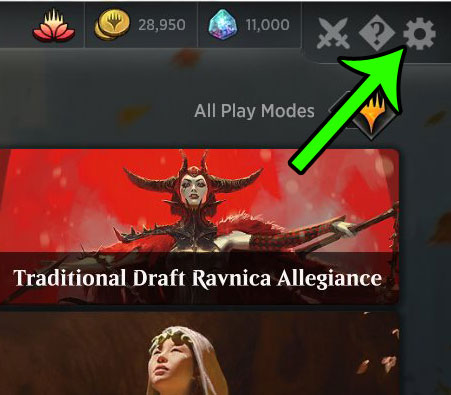 Step 3: Select the Gameplay option.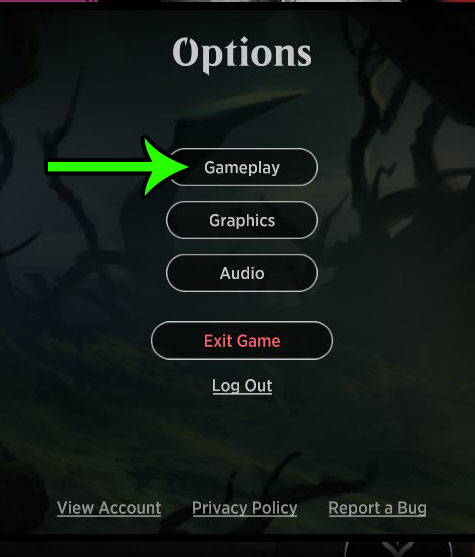 Step 4: Check the box to the left of Disable emotes.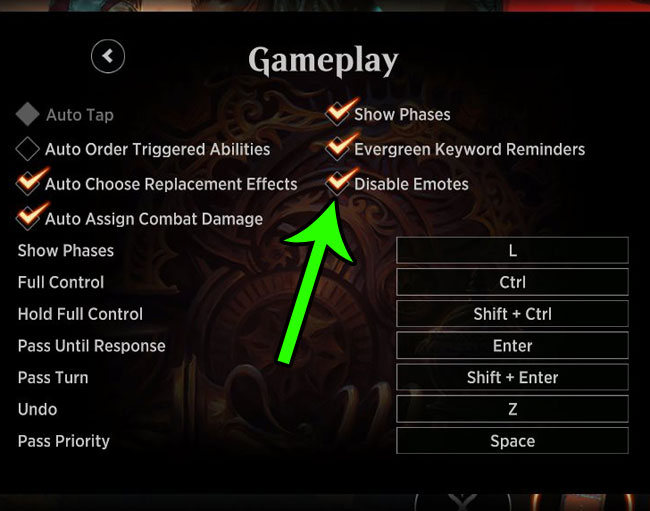 Now that you know how to disable emotes in MTG Arena, you can use these steps to toggle this setting on or off based on whether or not you would like to use those options in the game.
Note that this setting only applies to the installation on the current computer. If you play MTG Arena on another computer, you will need to follow these steps on that computer as well.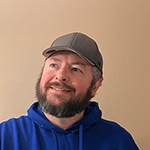 Matt Jacobs has been working as an IT consultant for small businesses since receiving his Master's degree in 2003. While he still does some consulting work, his primary focus now is on creating technology support content for SupportYourTech.com.
His work can be found on many websites and focuses on topics such as Microsoft Office, Apple devices, Android devices, Photoshop, and more.