Pictures are a great way to improve the content in a document that you've written in Google Docs.
They not only break up large walls of text, but they also provide additional content that can help your readers to understand the topic you are discussing.
Our tutorial continues below with additional information about how to insert images in Google Docs.
How to Add an Image to a Google Docs File
Open your document from Google Drive.
Choose where you want the picture to go in the document.
Click Insert at the top of the window.
Choose the Image option, then select the image location.
Click on the picture to add it.
Our guide continues below with more information on how to insert images in Google Docs, including pictures of these steps.
Even though most of the documents you make will just have text with some lists or tables mixed in, you might eventually want to add an image or two. Fortunately, it's not too hard to figure out how to add a picture to a Google document.
Adding an image to a document, spreadsheet, or website is a simple way to give your audience a visual representation of the content you are creating.
You can add pictures to Google Docs by selecting a location for the image, going to Insert > Image, and then choosing the picture itself.
Including different objects or formatting in your Google Docs document is a good way to provide your readers with something to keep their attention. A picture is one, if not the most, common way to do this.
Many of the more common features of Microsoft Word are also in Google Docs. Among these features is the ability to add an image, which you can do from either your computer or a handful of different online sources.
If you're having trouble with how to insert images in Google Docs, then the steps below will help you find the menu option where you can browse to and select the picture that you wish to use.
Related: Our how to add a link to a picture in Google Docs article will help you to make an image in a document that people can click.
How to Insert a Picture into a Google Doc (Guide with Pictures)
The steps in this guide are done in the version of Google Docs that runs on a desktop or laptop Web browser.
You will be able to upload pictures from your computer, create a screenshot, directly add a picture from a URL Web address, an album from your Drive or Photos account, or you can use Google Image Search to look for a picture on the Web.
This guide will focus on the option where you find and upload a picture from your computer.
Step 1: Open a new tab in your web browser and go to https://drive.google.com/ to find your Google Drive. Select the document where you want to add the image.
Step 2: Choose where you want to add the picture in the document.
Step 3: Click the Insert tab at the top of the window, and then click the Image option.
Step 4: Choose one of the options at the top of the pop-up window, and then follow the steps in the middle of the window that go with the option you chose.
For example, I clicked the Upload option because I wanted to use a picture from my computer. Then I clicked the Choose an image to upload button.
Step 5: If you also chose the Upload option, you will need to find the picture and select it, then click the Open button.
Now that you know how to insert images in Google Docs, you will be able to improve many of your documents with the help of images that you have created, or that you have found online.
In the section below, we'll talk more about how to add photos to documents in Google.
Can I Use the Google Docs Mobile App on my Android or iPhone to Put an Image in a Google Doc?
Yes, you can add or change images on your mobile device if you are using one of the Google Apps, like Google Docs.
Depending on your device and whether or not you already have the Docs app, you may need to download the Docs app from the Play Store or the App Store, then open the app and sign in to your Google account.
Step 1: Then, you can open the document where you want to put the picture.
Step 2: Next, you can tap the pencil icon in the lower right corner of the screen to switch the document to "Editing" mode.
Step 3: Scroll to where you want to put the image in the document, tap there, and then choose the + icon at the top of the screen.
Step 4: Choose "Image," and then choose whether you want to add an image from your device's photos or take a new one with your camera.
Step 5: After that, you can tap on the picture to add it to the document.
There are only a few tools in the menu bar at the bottom of the screen that you can use to edit your images. If you need to make a lot of changes to the photo, you might find it easier to use a computer application or another app on your phone, then movie it to your computer before choosing it from your photo library.
Below, out tutorial continues with more about how to put a picture on Google Docs.
More Information About Adding Pictures to Google Documents
You can change the size of an image by clicking on it and dragging one of its edges to the size you want.
As was already said, just adding the picture might not give you the result you want.
When you select an image, you can use the controls around it to change its size and orientation.
You can also click the Image Options button in the toolbar after selecting the picture. This gives you more options for how to format the picture, such as ways to change the colors, brightness, transparency, and contrast.
If you add a picture to your document and then decide you don't need it, you are able to delete it.
If you right-click on an image in Google Docs and choose "Delete," you can get rid of it. You could also click on the picture to select it and then press the Backspace or Delete key on your keyboard.
Extreme image editing is best done with programs like Photoshop or Microsoft Paint, but you can make a lot of changes to your picture with the tools in Google Docs.
If you haven't used your Google Photos library much before and you plan to add photos often, it might be a good idea to start using it. If you store pictures on https://photos.google.com, you will only need to use the "Upload from Computer" option once for pictures you will use a lot.
Then, since the picture is already in your account, you can choose the Google Photos option from those other Google Apps and simply browse to the image in that library.
It also lets you access that picture from any other device where you can sign into your Google account and use Google Docs.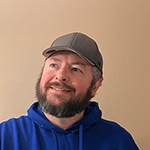 Matt Jacobs has been working as an IT consultant for small businesses since receiving his Master's degree in 2003. While he still does some consulting work, his primary focus now is on creating technology support content for SupportYourTech.com.
His work can be found on many websites and focuses on topics such as Microsoft Office, Apple devices, Android devices, Photoshop, and more.