The steps in this guide will show you where to adjust the setting that lets your friends challenge you to trainer battles in Pokemon Go.
Open Pokemon Go.
Touch the Pokeball icon at the bottom of the screen.
Choose the Settings option at the top-right of the screen.
Tap the button to the right of Allow Battle Challenges with Friends.
One of the more exciting features of Pokemon Go is the ability to battle other Pokemon. These battles can take place against Pokemon controlled by the game, or by Pokemon controlled by another player.
If you elect to partake in a battle against one of your friends, you need to have a setting enabled that lets the challenge you. Our tutorial below will show you where to find this setting in Pokemon Go so that other people can send you challenge requests.
How to Let Friends Challenge You to Battles in Pokemon Go
The steps in this article were performed on an iPhone 11 in iOS 13.3 using the most current version of Pokemon Go available when this article was written.
Step 1: Launch the Pokemon Go app.
Step 2: Touch the Pokeball at the bottom-center of the screen.
Step 3: Select the Settings option at the top-right of the screen.
Step 4: Tap the circle to the right of Allow Battle Challenges with Friends to select whether or not you want this feature enabled.
Now that you know how to block or allow battle challenges in Pokemon Go, you can use this setting to choose whether or not your friends can challenge you to battles.
Find out how to turn off sounds in Pokemon Go if you would rather not hear the music or sound effects that they game can play.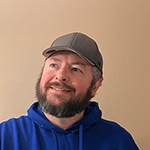 Matt Jacobs has been working as an IT consultant for small businesses since receiving his Master's degree in 2003. While he still does some consulting work, his primary focus now is on creating technology support content for SupportYourTech.com.
His work can be found on many websites and focuses on topics such as Microsoft Office, Apple devices, Android devices, Photoshop, and more.