The Pokemon Go friends system has been in place for a while, and it's a great way to improve your experience in raids, as well as a good source of items and XP. Niantic has introduced a referral system that gives even more ways to progress in the game, so you may be wondering where to find your referral code in Pokemon Go.
Taking advantage of all of the features in Pokemon Go can help you maximize things like stardust, experience points, and the receipt of items. Features like the Go Battle League, the friends system, and raiding have traditionally been among the best ways to progress in the game, but the introduction of the referral system offers yet another way to encounter rare Pokemon and acquire premium items.
If you give someone your referral code and they use it to sign up for Pokemon Go (or return to the game if they haven't played for at least 90 days) then you can both receive assorted rewards as they complete various tasks.
Our guide below will show you where to find the Pokemon Go referral code so that you can start sharing ti with others.
How to Find Your Pokemon Go Referral Code on iPhone
Open Pokemon Go.
Tap your trainer icon.
Choose the Friends tab.
Select Invite.
View or share your referral code.
Our article continues below with additional information on finding your Pokemon Go referral code, including pictures of these steps.
Where Is My Pokemon Go Referral Code (Guide with Pictures)
The steps in this article were performed on an iPhone 11 in iOS 14.3. I am using the most current version of the Pokemon Go app that was available when this article was written.
Step 1: Open the Pokemon Go app on your iPhone.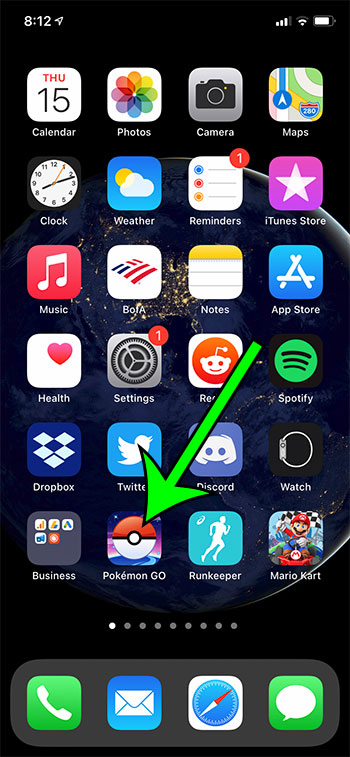 Step 2: Touch your trainer icon at the bottom-left corner of the screen.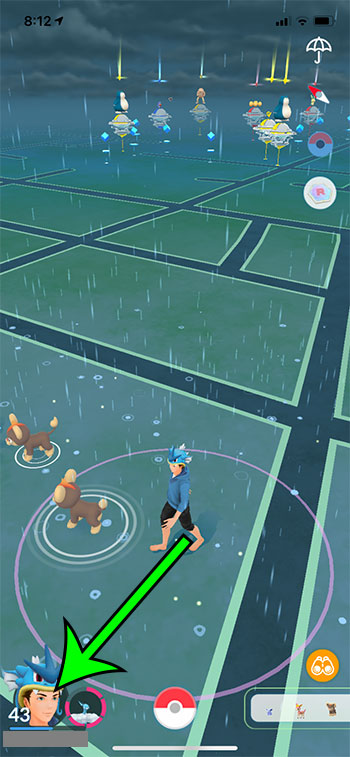 Step 3: Choose the Friends tab at the top of the screen.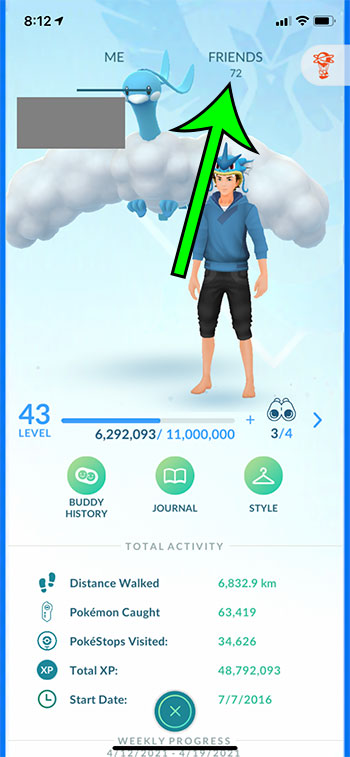 Step 4: Tap the Invite button.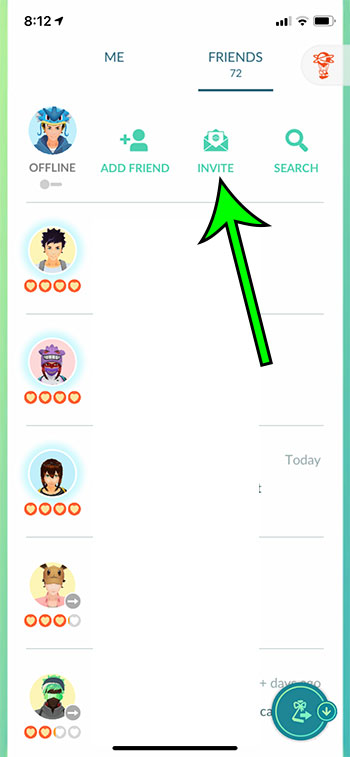 Step 5: View your referral code.
You can also use the Share Referral Code button for an easier way to send the code to others, or you can press the Copy Referral Code button to save it to your clipboard and paste it into a text message or email.
Our tutorial continues below with additional discussion about the PoGo referral code.
More Information on the Pokemon Go Referral Code
The steps above focus on help you to find the referral code that you can give to someone else who either hasn't played the game in a while or is coming back to it.
This is different than the trainer code, which is what you would use to become friends with someone in the game so that you can invite them to raids, trade Pokemon, and send gifts to one another.
Since those are things that many players will do more often, you may be wondering "what is my pokemon go referral code" and "why should I care about it?
If you know people that want to play the game but just haven't started, or might have stopped, then giving them your referral code is great for both of you. Most of the tasks that you need to complete in the game in order to earn referral awards are things that both of you are going to do anyway.
So, basically, you are going to get free stuff just for playing the game if you can get other people to use your referral code.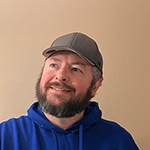 Matt Jacobs has been working as an IT consultant for small businesses since receiving his Master's degree in 2003. While he still does some consulting work, his primary focus now is on creating technology support content for SupportYourTech.com.
His work can be found on many websites and focuses on topics such as Microsoft Office, Apple devices, Android devices, Photoshop, and more.