Your iPhone uses your location and GPS position to provide you with the most relevant information available.
Some of this information is utilized by applications to notify you of nearby restaurants or to provide driving directions, as well as to ensure that your time is shown appropriately based on your time zone.
You do not, however, need to keep your location enabled, and you can use the device even when it is turned off.
You may disable your location on an iPhone by going to Settings > Privacy & Security > Location Services and unchecking the Location Services option.
How to Turn Off or Turn On Location Services on an iPhone
Go to Settings.
Choose Privacy & Security.
Choose Location Services.
Disable Location Services.
To confirm, select Turn Off.
Our explanation continues below with further information on how to turn off location on iPhone, including screenshots.
The location data generated by your iPhone as you move around the world can help to improve the experience of the many apps that you use on the device.
When you supply accurate location data to such apps, several elements of your smartphone improve.
But, if you are concerned about others being able to see your location, or if you do not want your apps to know where you travel, you can deactivate some of that location access.
Our how-to article will show you how to change these iPhone location settings so that you can control who sees your location and when.
Related: Check out this article if you would like to know more about adjusting your AirPod notifications.
Video for How to Turn Off iPhone Location Services
How to Disable GPS Location on iPhone
The steps in this post were accomplished on an iPhone 13 running iOS 16, but they should work on most other iPhone models and iOS versions as well.
Step 1: On your iPhone, open the Settings app.
Step 2: Scroll down and choose Privacy & Security.
Step 3: At the top of the screen, tap the Location Services menu item.
Step 4: Tap the button to the right of Location Services.
Step 5: Touch Turn Off to confirm that you want to disable the location and GPS services on your iPhone.
The information on the pop-up indicates that if you use the Find My iPhone app to try to locate your device, your iPhone will be able to temporarily restore Location Services.
You can use this option now that you know how to turn off location on iPhone whenever you don't want your device or apps to use your location information for anything.
If you have already shared your location with others, the section that follows will show you how to stop the location sharing feature.
How to Turn Off Location Sharing on Your iPhone
If you browsed around the Location Services menu, you probably noticed a "Share My Location" option.
This menu item refers to the unique sharing permissions that you have provided to other contacts in order for them to view your GPS location.
Follow the instructions below to turn this off so that others cannot see where you are.
Step 1: Launch the Settings application.
Step 2: Choose the Privacy & Security option.
Step 3: Choose Location Services.
Step 4: Choose the option to Share My Location.
Step 5: Turn off Share My Location.
If you have granted others access, a list of people with whom you have already shared your location will appear under this button.
The section that follows explains how to revoke location access for a specific app.
How to Disable Location Services for a Certain App on an iPhone
Numerous iPhone apps want to know where you are.
Several of these apps will not work correctly until this permission is granted. Google Maps, for example, will not function effectively without location access.
Other apps, on the other hand, may request but not require your location data. Social networking apps such as Instagram and Facebook, for example, may have location access that you want to restrict. You can accomplish this by following the procedures outlined below.
Go to the Settings menu.
Choose Privacy and Security.
Choose Location Services.
Choose an app.
Choose Never to remove permissions.
There is also a "Precise Location" option in this menu. You can disable this if you only want to provide the app with broad details about your data rather than the more specific location information that it can generate.
You will be able to better regulate the apps and services that view that data now that you know how to turn off location on iPhone and all of the many techniques for deleting location access.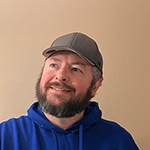 Matt Jacobs has been working as an IT consultant for small businesses since receiving his Master's degree in 2003. While he still does some consulting work, his primary focus now is on creating technology support content for SupportYourTech.com.
His work can be found on many websites and focuses on topics such as Microsoft Office, Apple devices, Android devices, Photoshop, and more.