Creating a hyperlink in a Google Docs document provides an easy way for document readers to visit a Web page that is relevant to your content.
Hyperlinks are indicated by a blue underline within the document, making them very easy to identify. You can also make a hyperlink in Google Slides if you need your presentation to link out to something else.
But you may have links in your document that you don't want or need, and they may exist because you copied content from another location that contained these links. Unwanted links can be confusing for readers, and the link formatting can be distracting.
Fortunately deleting a link in Google Docs can be accomplished with a few simple steps, allowing you to keep the linked text in the document, but removing the ability to click the link, as well as removing the formatting.
How to Remove an Existing Hyperlink in a Google Docs
The steps in this guide were performed in the desktop version of Google Docs.
Step 1: Sign into Google Drive and open the document with the link to delete.
Step 2: Click on the link that you want to delete.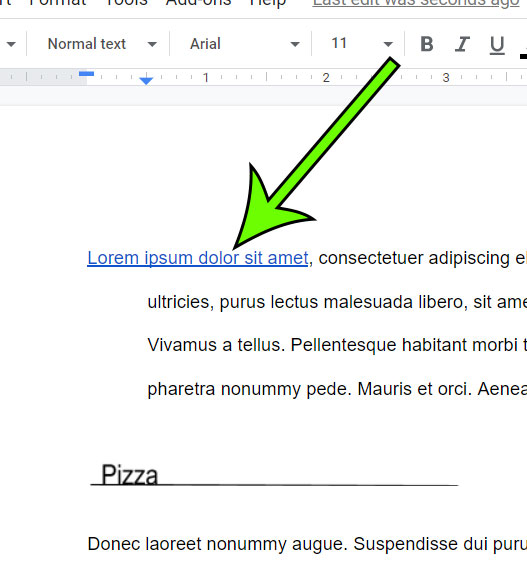 Step 3: Click the Remove link button.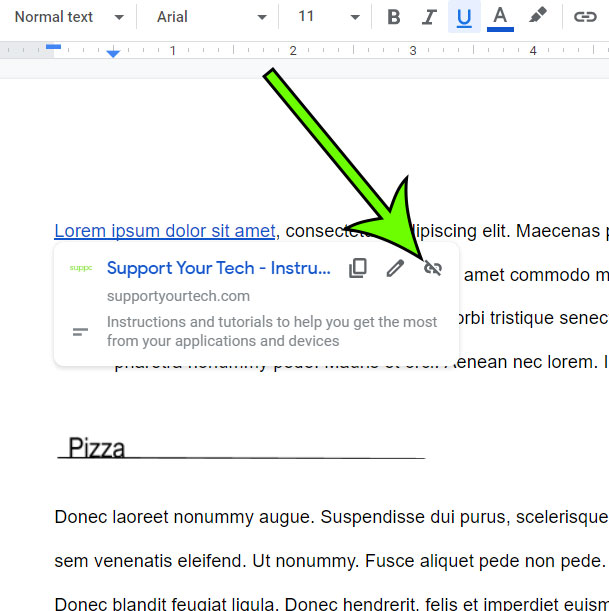 As mentioned earlier, this will remove the link and the blue text/underline formatting associated with that link, while leaving the text that had the link applied to it. Any other formatting applied to the text will remain intact.
If you wish to change the link rather than delete it, there is a pencil icon that appears next to the Remove Link button, which you can click to edit the linked text or the destination of the link itself.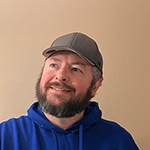 Matt Jacobs has been working as an IT consultant for small businesses since receiving his Master's degree in 2003. While he still does some consulting work, his primary focus now is on creating technology support content for SupportYourTech.com.
His work can be found on many websites and focuses on topics such as Microsoft Office, Apple devices, Android devices, Photoshop, and more.