When you listen to music in Spotify on your iPhone, the sound is in stereo. This means that you will hear different things in each ear when using headphones. But if you want to use mono audio in Spotify instead, it's possible to do so.
When most artists record music, it's typically done with stereo sound in mind. This means that you can hear different instruments and sounds in each ear, which typically results in a more dynamic sound.
But if you are hard of hearing in one ear, if one of your headphones isn't working, or if you are sharing your headphones with another person, then you might prefer to use mono audio instead.
Fortunately, there is a setting in the Spotify app that allows you to make this switch.
How to Use Mono Audio Instead of Stereo in the Spotify iPhone App
Open Spotify.
Select Home.
Touch the gear icon.
Choose Playback.
Turn on Mono Audio.
Our article continues below with additional information on enabling mono audio in the Spotify iPhone app, including pictures of these steps.
if you also use the Pandora app to listen to music, then our how to turn off Pandora article can show you how to get the app to stop playing.
How to Switch to Mono Audio in Spotify on an iPhone (Guide with Pictures)
The steps in this article were performed on an iPhone 11 in iOS 14.3. I am using the most current version of the Spotify app that was available when this article was written.
Step 1: Open the Spotify app.
Step 2: Choose the Home tab at the bottom-left corner of the screen.
Step 3: Touch the gear icon at the top-right of the screen.
Step 4: Select the Playback option.
Step 5: Scroll down and tap the button to the right of Mono Audio to enable it.
You will know that the setting is turned on when you see green shading around the button. I have enabled mono audio in the picture below.
Now that you know how to switch from mono audio to stereo audio in the Spotify app you will be able to adjust this setting whenever you wish to hear your music in a different way.
There are notifications and information you might see in the Messages app that can be confusing. Our what does delivered mean on iPhone guide can help to clarify one of those notifications.
More Information About Using Spotify Mono Audio on an iPhone
Whether you elect to listen to mono or stereo audio when you are using Spotify is something that is left to personal preference.
If you are listening to a mono audio file with mono tracks, then it will probably have a more realistic sound than if you tried to listen to that in stereo.
But if you are listening to a stereo audio file with stereo tracks, then it will almost certainly sound better when playing stereo audio content by using the left and right channels.
In some cases, you may notice that properly balanced sounding audio will sound louder as you switch audio signals from the stereo signals option to the mono signals option.
One of the more common reasons that you might prefer mono audio is if you record solo vocal tracks or solo instrumental tracks, or if you listen to single track recordings, and want to hear them without the stereo effect being applied to them unnecessarily.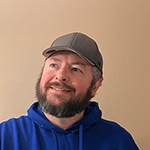 Matt Jacobs has been working as an IT consultant for small businesses since receiving his Master's degree in 2003. While he still does some consulting work, his primary focus now is on creating technology support content for SupportYourTech.com.
His work can be found on many websites and focuses on topics such as Microsoft Office, Apple devices, Android devices, Photoshop, and more.