If you are getting rid of your Amazon Fire TV Stick, or are simply trying to troubleshoot a problem, then you might be wondering how to reset Fire Stick.
Luckily this is something that you can do within the menu on the device by following just a few short steps.
How to Do a System Reset on an Amazon Fire Stick
Press the Home button on your Fire TV Stick remote to return to the main menu.
Select Settings.
Choose My Fire TV.
Select Reset.
Our guide continues below with additional information on how to reset Fire Stick devices, including pictures of these steps.
The Amazon Fire TV Stick is an affordable way for you to stream video content from places like Prime Video, Netflix, HBO Max, Hulu, and more.
It's one of the best types of these devices that you can purchase, and I personally use one every day on my main TV.
But if you are upgrading to a newer model or are having problems with your device, then you might reach a point where you want to completely reset it and set it up as a new device.
Our tutorial below will show you where to find the setting that allows you to do this.
Check out our guide on how to sync multiple fire sticks if you have more than one of these devices and want to be able to pick up where you left off watching on one of them.
How to Reset Amazon Fire Stick for Firestick Troubleshooting (Guide with Pictures)
The steps in this article were performed on an Amazon Fire Tv Stick 4K, but will work on most other recent models of the Fire Stick device.
Step 1: Pick up your Amazon Fire TV Remote and press the Home button at the top of the remote to get to the device's Home screen.
Step 2: Choose the Settings icon.
Step 3: Scroll to the My Fire TV option and select it.
Step 4: Choose the Reset option.
Once the Home screen appears again you will know that the Fire TV device has completed its reset process.
Now that you know how to reset Fire Stick devices you will be able to perform this process to reset your Fire TV devices again in the future.
There are many types of Fire TV remotes, such as an Alexa voice remote, or even a smart TV remote if you have one of the Amazon Fire TV models that have the Fire Stick software built into it.
Regardless of which remote control you have, as long as it has the appropriate buttons to navigate through the interface you should be able to perform these restart Firestick steps.
There are some other troubleshooting steps that you might want to try if you are experiencing problems with the Fire TV Stick or its remote if you are hesitant to use the reset option to get your device working properly.
Unplug your Fire TV and plug it back in – Often you can fix issues by pulling the power cord out of the wall plug, waiting about a minute, then plugging it back in.
Replace your remote's batteries – if the remote controller isn't working properly, or doesn't seem to be responsive, then the batteries might be dead. It might also need to be re paired by removing the back cover and pressing and holding the back button.
Use the restart option on the menu – when you go to the My Fire TV menu, consider selecting the Restart option instead of doing a factory reset. If your Fire TV Stick is having performance issues then you can reboot directly from this menu instead of disconnecting it from the power source.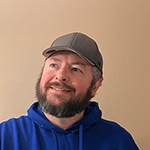 Matt Jacobs has been working as an IT consultant for small businesses since receiving his Master's degree in 2003. While he still does some consulting work, his primary focus now is on creating technology support content for SupportYourTech.com.
His work can be found on many websites and focuses on topics such as Microsoft Office, Apple devices, Android devices, Photoshop, and more.