Your iPhone screen will typically go black after a minute or two of you not using it. This setting is called Auto Lock and is meant to save your battery life while also improving the security of the device and ensuring that you don't inadvertently interact with the screen.
When you want to use your iPhone again after the screen has locked, you may be accustomed to pressing the Power button or the Home button to illuminate the screen.
But your iPhone also has a setting called Raise to Wake where the screen will automatically turn on when the device senses that you have picked it up.
How to Enable Raise to Wake on an iPhone 7
The steps in this article were performed on an iPhone 7 Plus in iOS 12.2.
By completing the steps in this guide you will be modifying the behavior of your iPhone so that the screen turns on when you raise the device from a flat position.
Step 1: Open the Settings menu.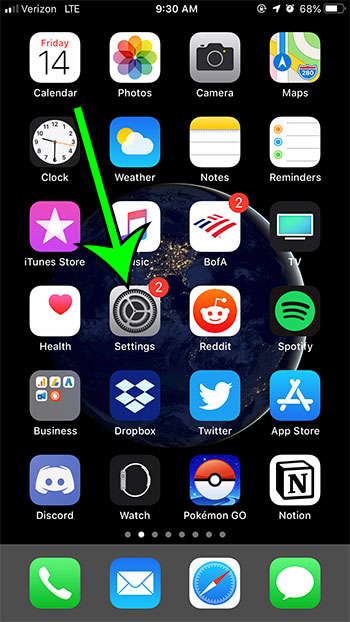 Step 2: Choose the Display & Brightness option.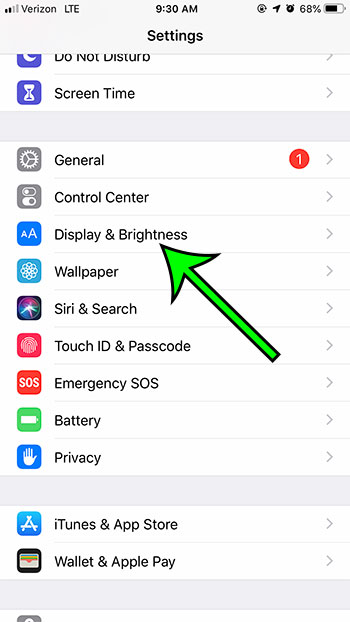 Step 3: Tap the button to the right of Raise to Wake to turn it on.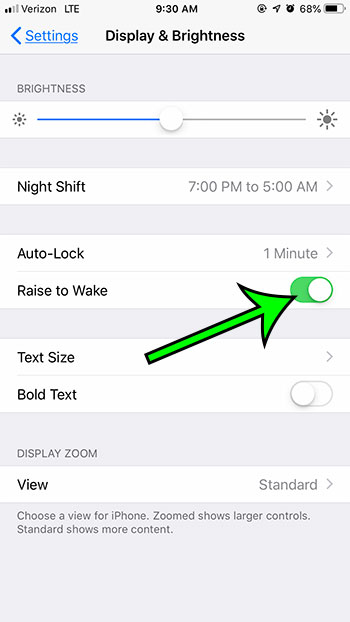 Now that you know how to make your screen turn on when you pick up your iPhone, you won't need to press the Power button every time you want to use it.
Do you dislike the vibration of your iPhone, or do you find it to be unnecessary? Find out how to turn off all of the vibration on an iPhone by adjusting a setting on the Accessibility menu.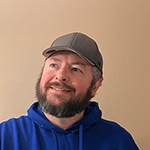 Matt Jacobs has been working as an IT consultant for small businesses since receiving his Master's degree in 2003. While he still does some consulting work, his primary focus now is on creating technology support content for SupportYourTech.com.
His work can be found on many websites and focuses on topics such as Microsoft Office, Apple devices, Android devices, Photoshop, and more.