Resetting network settings on your iPhone 11 can help resolve various connectivity issues. You can do an iPhone 11 network settings reset by going to Settings > General > Transfer or Reset iPhone > Reset > Reset Network Settings.
This process restores all network settings to their factory defaults, including Wi-Fi passwords, cellular settings, and VPN configurations. Follow the steps below to successfully reset your iPhone 11 network settings.
You can also check out this video about how to hard reset iPhone 11 if you need to restart or reboot your device.
Step-by-Step Guide to Reset Network Settings
Step 1: Open Settings
Navigate to your iPhone's home screen and locate the "Settings" app. This app has a grey gear icon, and it is where you can adjust all the settings on your phone. Open the app to proceed to the next step.
Step 2: Go to General
Within the Settings menu, scroll down until you find the "General" option. This section includes a variety of settings related to the overall functioning of your iPhone. Tap on "General" to access more settings.
Step 3: Scroll to Transfer or Reset iPhone
In the General settings, swipe up until you reach the bottom of the list. Here, you will find the "Reset" option. This menu contains different types of reset functions for your device. Select "Reset" to move forward.
Step 4: Choose Reset
You will find a couple of options on this menu, but the one that we need to complete these steps merely says "Reset."
Step 5: Select Reset Network Settings
After tapping on "Reset," a list of reset options will appear. Look for "Reset Network Settings" and tap on it. This specific reset option will only affect network settings and will not delete any personal data from your device.
Step 6: Enter Your Passcode
For security reasons, your iPhone will ask for your passcode to confirm that you want to reset the network settings. Enter your passcode accurately to proceed.
Step 7: Confirm Reset
Once you've entered your passcode, a prompt will appear asking if you are sure you want to reset the network settings. Tap "Reset Network Settings" to confirm. Your iPhone will take a moment to reset and will restart automatically once done.
Related: How to Hard Reset iPhone 11
Summary of the Reset Process
Navigate and open the "Settings" app.
Scroll and select "General."
Select "Transfer or Reset iPhone."
Find and tap on "Reset."
Choose "Reset Network Settings."
Input your device's passcode.
Confirm the network settings reset.
Video About Hard Resetting iPhone
Frequently Asked Questions
Q1: Will resetting network settings erase my data? No, resetting network settings will not erase your personal data or apps. It only resets Wi-Fi networks and passwords, cellular settings, and VPN configurations.
Q2: How long does the reset process take? The process is usually quick, taking about a minute or two. However, it depends on the specific iPhone model and its current state.
Q3: Do I need to backup my iPhone before resetting network settings? It is not necessary to backup your iPhone before resetting network settings since it doesn't affect your personal data. However, it's generally a good practice to have regular backups.
Q4: What should I do if my iPhone is unresponsive after resetting network settings? If your iPhone is unresponsive after the reset, try performing a forced restart. If issues persist, contact Apple Support or visit an Apple Store.
Q5: Will this process work for other iPhone models? Yes, the process to reset network settings is similar across various iPhone models. However, the steps might vary slightly depending on your iOS version.
Related: iPhone 11 Hard Reset Guide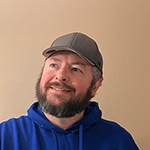 Matt Jacobs has been working as an IT consultant for small businesses since receiving his Master's degree in 2003. While he still does some consulting work, his primary focus now is on creating technology support content for SupportYourTech.com.
His work can be found on many websites and focuses on topics such as Microsoft Office, Apple devices, Android devices, Photoshop, and more.