You can update your iPhone 13 apps by opening the App Store, tapping your profile icon, and then scrolling down and tapping Update next to an app.
Our guide continues below with additional information about updating individual apps on an iPhone, including pictures of these steps.
You can also check out this video about how to update apps on iPhone 13 for more on this topic.
How to Install iPhone 13 App Updates
The steps in this article were performed on an iPhone 14 in the iOS 17 operating system.
These steps will also work in many other versions of iOS and on other iPhone models, including the following:
iPhone 13 Mini
iPhone 13 Plus
iPhone 13 Pro
iPhone 13 Pro Max
Step 1: Find the App Store icon on your Home screen and tap it to open the app.
Step 2: Touch your profile icon at the top-right of the screen.
Step 3: Scroll down and tap the Update button next to an app that you want to update.
Now that you know how to update apps on IPhone 13, you can follow these steps in the future any time that you wish to install an app update.
Note that there is also an "Update All" option here that you can use if you would like the iPhone to install all of the available app updates on the device.
You could also go to the Settings > App Store menu and turn on the App Updates option if you would prefer to let the phone automatically install all of your app updates as they become available.
Video About Updating Apps on an iPhone
Summary – iPhone 13 Updates
Open the App Store.
Tap your profile picture.
Touch Update next to an app.
Related: How to Turn on Automatic App Updates on iPhone 14
Conclusion
Most of the popular apps that you will find in the iPhone's App Store need to be updated from time to time.
This could be due to the addition of a new feature, or the fixing of a previous problem, but it's generally a good idea to install these updates when they become available.
Fortunately, you can find the menu where these updates are located so that you can install them individually, or install them all at once.
Hopefully our guide above about how to update apps on iPhone 13 has provided you with the necessary information to start manually updating individual apps on your Apple smartphone.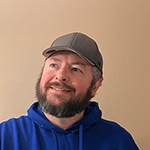 Matt Jacobs has been working as an IT consultant for small businesses since receiving his Master's degree in 2003. While he still does some consulting work, his primary focus now is on creating technology support content for SupportYourTech.com.
His work can be found on many websites and focuses on topics such as Microsoft Office, Apple devices, Android devices, Photoshop, and more.