Many people that start using Google Docs will do so because a friend or colleague shares a document with them. As long as you already have a Google Account, opening and viewing that file is usually as simple as clicking a link in an email.
But eventually you may need to create your own new, blank document, which may not be very obvious if you haven't done it before.
Our guide below is going to show you how to create a new blank Google Docs document from the Google Drive that comes for free with your Google Account.
How to Create a Blank Google Docs Document
The steps in this guide were performed in the desktop version of the Google Chrome Web browser, but also works in the desktop versions of other browsers like Edge or Firefox.
Step 1: Sign into your Google Drive at https://drive.google.com. If you aren't already signed into your Google Account you will be prompted to do so.
Step 2: Click the New button at the left side of the window.
Step 3: Choose the Google Docs option.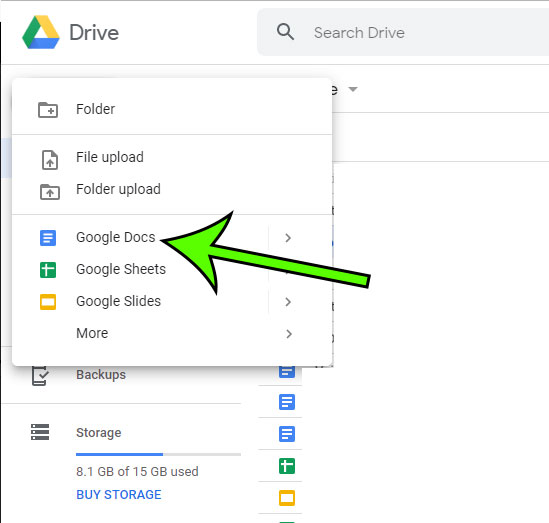 You can then start creating your document. Note that Google Docs automatically saves your file as you type, so you won't need to worry about doing it manually.
Now that you know how to create a blank document in Google Docs, you can quickly generate new documents so that you can create from a blank canvas instead of an existing document.
You can reopen your Google Docs file later after you've closed it by simply returning to your Google Drive at https://drive.google.com and clicking the file from the list at the center of the screen.
Find out how to share a file in Google Docs if you want to collaborate on it with someone else, or if you simply want them to be able to view what you've written.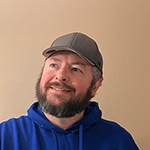 Matt Jacobs has been working as an IT consultant for small businesses since receiving his Master's degree in 2003. While he still does some consulting work, his primary focus now is on creating technology support content for SupportYourTech.com.
His work can be found on many websites and focuses on topics such as Microsoft Office, Apple devices, Android devices, Photoshop, and more.