The orientation of a document is something that you can change in almost any application where you need to print.
Since documents can often have differing layouts, this flexibility is a key feature in programs like Google Docs.
Our tutorial below will show you where to find this setting so that you can switch between vertical and horizontal Google Docs documents.
Summary – How to Switch a Google Doc to the Horizontal Landscape Orientation
Open the document.
Click the File tab.
Choose Page setup.
Check the Landscape option and click OK.
Our guide continues below with additional information on how to make Google Docs horizontal pages, including pictures of these steps.
When you create new documents in Google Docs, your pages will be vertical by default.
That includes the existing pages in the document, as well as any new pages you might add. This means that the top and bottom edges are shorter than the left and right edges.
This setting is called page orientation, and it's something that you can change for any document that you create in Google Docs.
Our guide below is going to show you how to make horizontal pages in Google Docs by switching to the landscape orientation found on the Page Setup menu in the application.
If you have come to rely upon the rulers in Google docs then it can be frustrating if they aren't there. Luckily you can read our how to show ruler on Google Docs article and learn how to fix it.
How to Make Horizontal Pages in Google Docs (Guide with Pictures)
The steps in this article were performed in the desktop version of the Google Chrome Web browser, but will also work in other desktop browsers like Firefox or Safari.
Step 1: Sign into Google Drive and open your document or create a new one.
Step 2: Select the File option at the top of the window.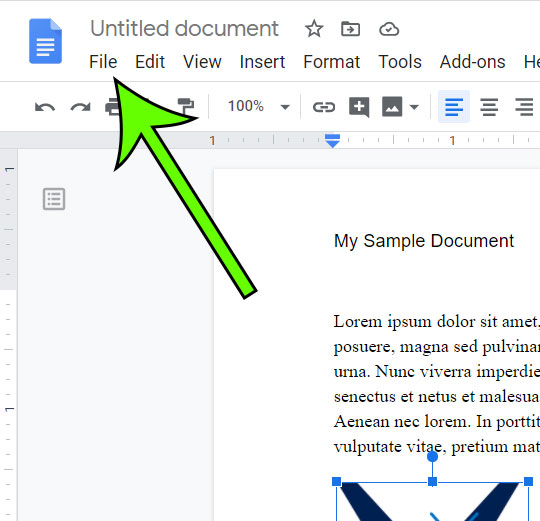 Step 3: Choose Page setup at the bottom of the menu.
Step 4: Click the circle to the left of Landscape, then click OK at the bottom of the window.
Now that you know how to make a Google Doc landscape you will be able to find this option, as well as some other helpful ones, whenever you need to adjust a document away from its current settings.
Note that there is a Set as default button at the bottom-left of the Page setup window. If you click that after you choose the new page orientation then all future documents will be horizontal by default.
Changing the page orientation will cause every page in your document to become horizontal. It isn't possible to have different page orientations within one document in Google Docs.
If you are changing to horizontal pages in Google Docs and your document already has content, then be sure to read through the document to ensure that various objects and page elements have not been negatively impacted by the change.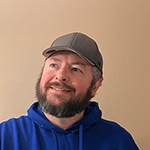 Matt Jacobs has been working as an IT consultant for small businesses since receiving his Master's degree in 2003. While he still does some consulting work, his primary focus now is on creating technology support content for SupportYourTech.com.
His work can be found on many websites and focuses on topics such as Microsoft Office, Apple devices, Android devices, Photoshop, and more.