Google Docs has a formatting option where you can place a background color around a text selection.
But you might need to know how to remove highlights in Google Docs if you don't like the highlight effect in your document, or if you have the document evaluated by someone that wants various formatting effects to be removed.
Google Docs offers a variety of ways to format text, including adding a highlight color to it. Use these steps to remove highlights from words or paragraphs in Google Docs.
How to Get Rid of Google Docs Highlights
Open the document containing the highlight.
Select the text with the highlight to remove.
Click the Highlight color button in the toolbar.
Click the None option.
Our article continues below with more information on how to remove highlights in Google Docs, including pictures of these steps.
Related Guide: One other popular edit to make to your documents involves adding pictures behind text. You can visit this Google Docs background image guide to learn how.
Adding a highlight color to some text in a document is an easy way to make that text stand out from the rest of the document.
But highlighting isn't something that every document reader will enjoy, and your school, workplace, or organization may actually prefer that you don't use formatting like that in your documents.
Fortunately removing a highlight in Google Docs is similar to adding it, so you can remove highlight in Google docs by following a few quick steps.
Page color in a document can make it tough to read and waste a lot of ink. Our tutorial on how to remove background color in Google Docs can show you how to get a document back to a white background.
How to Remove Highlight Colors in Google Docs (Guide with Pictures)
These steps were performed in Google Chrome, but will also work in other desktop Web browsers like Firefox or Safari.
Step 1: Sign into Google Drive and open the document with the highlighting.
Step 2: Select the highlighted text.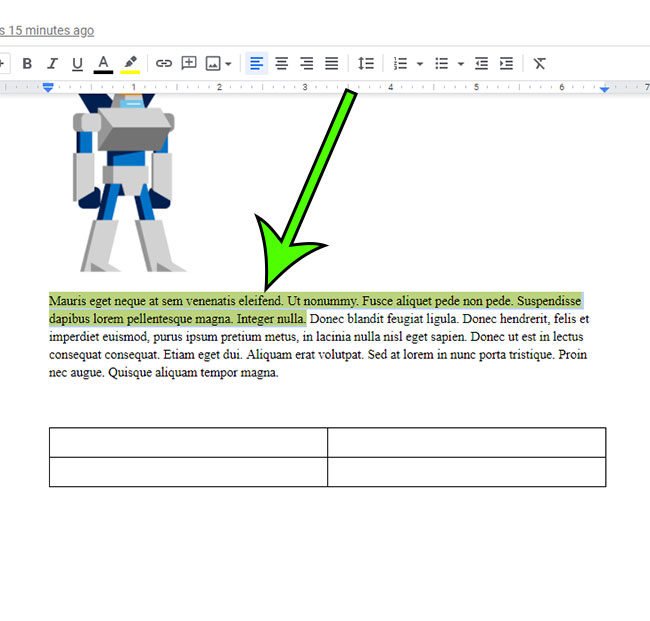 Step 3: Click the Highlight color button in the toolbar above the document.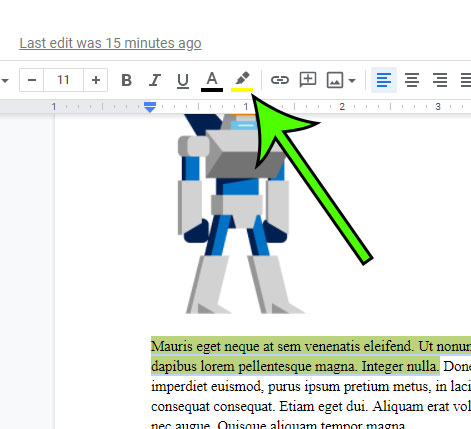 Step 4: Select the None option at the top of the color picker.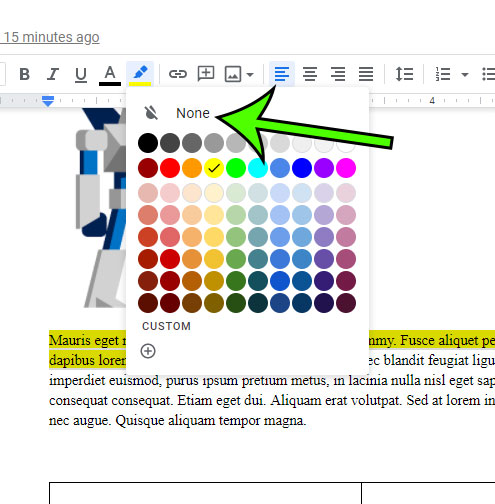 The highlight color should now be gone from the selected text.
Our tutorial continues below with additional discussion about applying or removing text highlighting in a Google Doc.
Is your current paper size too big or too small? find out how to change Google Doc dimensions by adjusting the page size.
More Information on How to Unhighlight in Google Docs
If you are trying to remove a color that isn't just applied to some of the text in your document, but rather the entire document itself, then you might need to know how to change the background color in Google Docs instead.
If you click the File tab at the top-left corner of the window in Google Docs, there is a Page setup option at the bottom of the drop down menu.
Clicking that option will open a new Page setup dialog window. You will see things here that let you change the document orientation, the page size, the document margins, or the page color.
When you click the Page color button and choose one of the options from the color picker you will be able to change the entire document background color.
If your document has a lot of highlight in it and you don't want to individually select each highlighted section of text then you can click inside the document and press Ctrl + A to select everything. You can then follow the steps above to remove the highlight from the selection.
If learning how to remove highlights in Google Docs is just the first of many formatting changes you need to make in your document, then you might want to try the Clear formatting route instead. You can select the entire document, then click Format and choose Clear formatting to get rid of all of the formatting settings that are applied to your document.
An additional option for removing formatting from a select is to click the Clear formatting button at the right end of the toolbar. The button looks like a T with a slash through it. This will remove all of the formatting from a selection of text.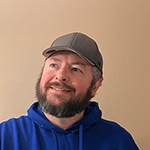 Matt Jacobs has been working as an IT consultant for small businesses since receiving his Master's degree in 2003. While he still does some consulting work, his primary focus now is on creating technology support content for SupportYourTech.com.
His work can be found on many websites and focuses on topics such as Microsoft Office, Apple devices, Android devices, Photoshop, and more.