When you need to make a change to everything in your document, such as using a new font, or new line spacing, then manually selecting the whole document can be difficult.
Fortunately, you can use a quick method for how to select all in Google Docs that can come in handy in a lot of situations.
How to Select All of the Content in a Document in Google Docs
Open the Google Docs file.
Click the Edit tab at the top of the screen.
Choose Select All from the dropdown menu.
The steps in this article are going to show you a quick way to select all in Google Docs documents, including pictures of these steps.
You can make formatting changes or delete parts of your document in Google Docs by using your mouse to select the text to edit.
But when you need to make changes to the entire document, such as switching a font, inserting a new page, or adjusting the line spacing, then using your mouse to manually select all of the text in the document is tedious.
Luckily there is a faster way to select the entire document. Our tutorial below will show you how to select all in Google Docs using an option in the menu, as well as a keyboard shortcut that will also select everything.
Is there a picture that is facing the wrong way in your document? Our how to flip an image in Google Docs tutorial can show you how to fix it.
How to Select Everything in a Google Docs Document (Guide with Pictures)
The steps in this article were performed in the desktop version of the Google Chrome Web browser, but will also work in other desktop browsers like Microsoft Edge or Firefox.
Step 1: Sign into your Google Drive at https://drive.google.com and open the document.
Step 2: Choose the Edit tab at the top of the window.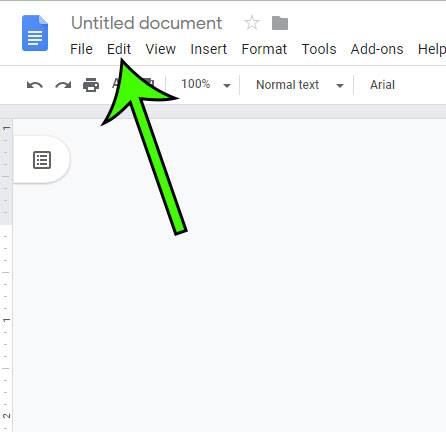 Step 3: Click the Select All option from the menu.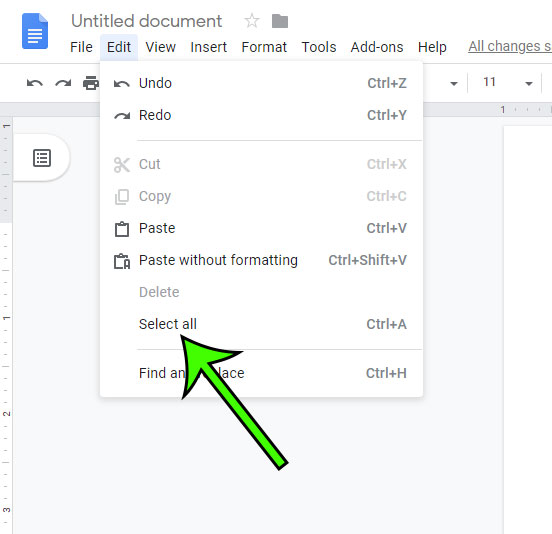 Once you have used these steps and know how to select all in Google Docs, all of the text in your document should now have a bluish highlight around it, indicating that the text is selected. Any formatting choice that you make with all of the text selected will then be applied to the entire document.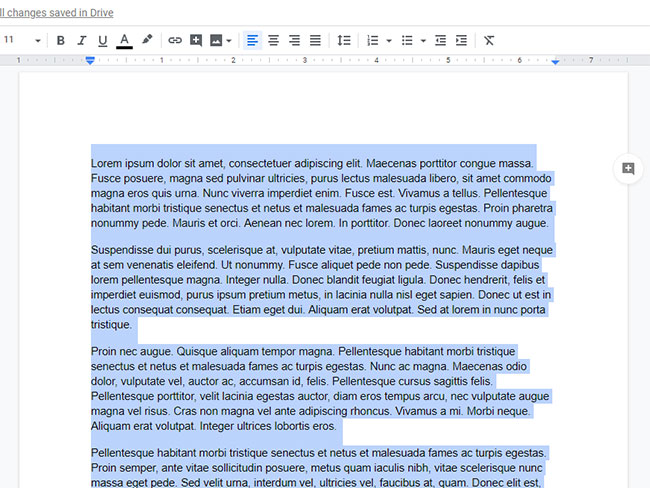 As mentioned earlier, you can also use a keyboard shortcut to select all in Google Docs.
Simply click anywhere in the document, then press Ctrl + A to select all.
Find out how to clear formatting in Google Docs if you have a document that contains a lot of different formatting and you wish to change it all to the document's default.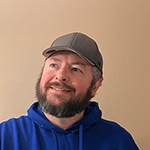 Matt Jacobs has been working as an IT consultant for small businesses since receiving his Master's degree in 2003. While he still does some consulting work, his primary focus now is on creating technology support content for SupportYourTech.com.
His work can be found on many websites and focuses on topics such as Microsoft Office, Apple devices, Android devices, Photoshop, and more.