The Low Power Mode setting on your iPhone 7 is one of the most useful features on the device. If you find that you are often running out of battery charge before the day is over, or if you know that you aren't going to be able to charge your device for a while, then using Low Power Mode can help make your remaining battery charge last a bit longer.
you may already be familiar with how to enable Low Power Mode by going to Settings > Battery, but there is an even faster way to do it. Our guide below will show you how to add a Low Power Mode button to the Control Center so that you simply need to swipe up from the bottom of your screen and tap a button to put your iPhone in Low Power Mode.
This article about why is my iPhone battery yellow also provides some additional information on this topic.
How to Turn on Low Power Mode from the iPhone Control Center
Tap Settings.
Select Control Center.
Touch the green + next to Low Power Mode.
Open the Control Center.
Tap the battery icon to enable Low Power Mode.
Our guide continues below with additional information about how to add a Low Power Mode button to the iPhone Control Center, including pictures of these steps.
While the steps in this guide were performed using an iPhone 7, you can also do this on most other iPhone models.
Note that on models that don't have a Home button, you will need to swipe down from the top-right corner of the screen to open the Control Center instead.
How to Add a Low Power Mode Shortcut to the Control Center on an iPhone 7
The steps in this article were performed on an iPhone 7 Plus in iOS 12.2. Note that there are a lot of other shortcuts on the Control center menu that you can also add if you've been looking for some other ways to perform certain tasks more quickly.
Step 1: Open the Settings app.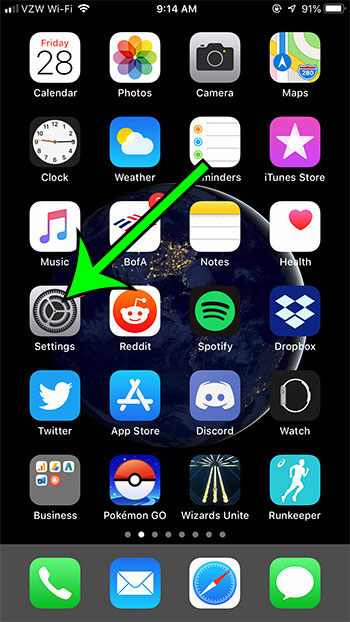 Step 2: Choose the Control Center option.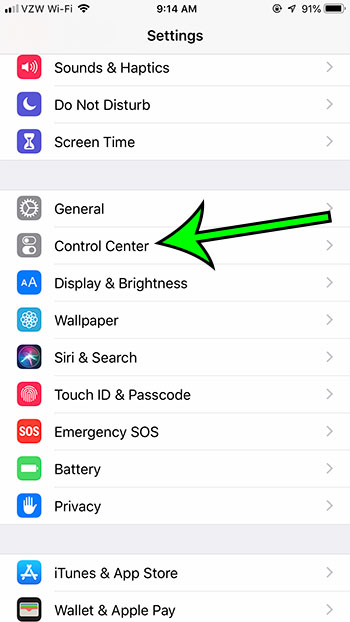 Step 3: Touch the Customize Controls button.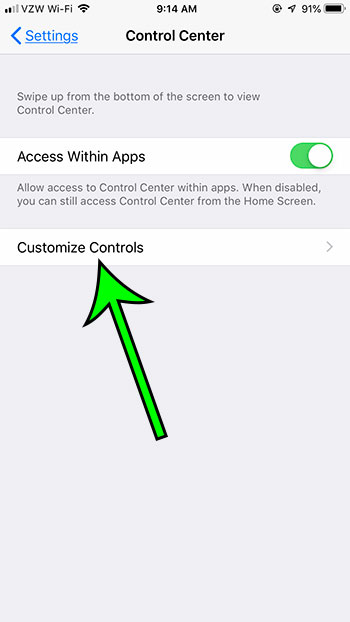 Step 4: Scroll down and tap the green + to the left of the Low Power Mode option.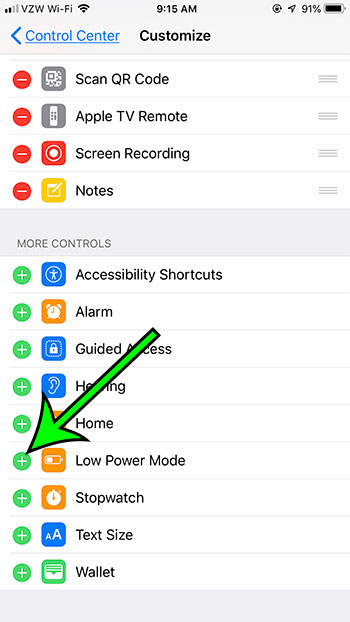 Now you simply need to swipe up from the bottom of your screen and tap the battery icon button indicated in the image below.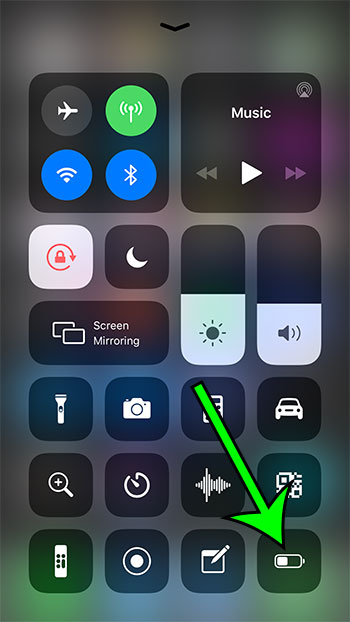 Did you know that you can make your iPhone screen turn on by simply picking up the device? Find out how to enable the Raise to Wake setting on an iPhone.
if you prefer video content, then you can also check out this why is my iPhone battery icon yellow video on YouTube.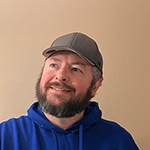 Matt Jacobs has been working as an IT consultant for small businesses since receiving his Master's degree in 2003. While he still does some consulting work, his primary focus now is on creating technology support content for SupportYourTech.com.
His work can be found on many websites and focuses on topics such as Microsoft Office, Apple devices, Android devices, Photoshop, and more.