Tracking changes in Google Docs is a straightforward process. To get started, open your document, click on "File" in the top menu, then select "Version history", and click on "See version history". This will open a panel to the right, showcasing a chronological list of changes made to the document, including who made them and when.
After you complete this action, the changes made by different collaborators are displayed in various colors alongside the document. This visual differentiation makes it easier to identify who made specific edits and when they were made.
Introduction
Have you ever found yourself in a situation where multiple people are editing a single document, and you're lost in the whirlwind of who changed what? Whether you're a student collaborating on a group project, a professional working on a shared report, or just someone trying to keep their own revisions straight, Google Docs is a lifesaver. It's not just about writing and editing; it's about tracking and managing changes. Understanding how to track changes in Google Docs can transform your collaborative work into a seamless and efficient process.
Why is this topic important, you ask? Well, it's all about accountability and clarity. When several hands are in the pot, it's easy for the stew to get stirred up until no one knows who added what spice. In the world of document editing, this can lead to confusion, errors, or even disagreements over who contributed specific content. That's why knowing how to track changes is crucial. It helps everyone stay on the same page—literally—and ensures that the final product is a result of true teamwork.
Related: How to Add a Comment in Google Docs
A Step by Step Tutorial
This section will guide you through the steps to effectively track changes in Google Docs, making sure you never lose sight of who did what in your document.
Step 1: Open Version History
Open your document and go to "File" > "Version history" > "See version history".
This action brings up the version history panel, where you can see a detailed record of the document's revisions.
Step 2: Review the Changes
Look through the changes in the version history panel to see who edited the document and what changes were made.
The panel on the right side of your screen will list the document's versions, with dates and times. If you click on a particular version, Google Docs will highlight the changes made during that editing session.
Step 3: Restore Previous Versions (Optional)
If needed, you can restore a previous version of the document by clicking on the three dots next to the version and selecting "Restore this version".
This is helpful if you think a mistake was made in recent edits or if you prefer how the document looked at an earlier stage.
Pros
Here are some benefits of using Google Docs' track changes feature:
Benefit 1: Transparency
Tracking changes promotes transparency among collaborators.
With this feature, every edit is attributed to a specific person, making it clear who contributed what, which can enhance trust and collaboration among team members.
Benefit 2: Accountability
It holds collaborators accountable for their edits.
When changes are tracked, it's easy to hold team members responsible for their contributions, mistakes, or changes that deviate from the project's goals.
Benefit 3: Easy Reversion
Provides an easy way to revert to previous versions of the document.
If something goes awry, you can always go back to an earlier version without losing all the work that's been done since that version was saved.
Cons
Even with its advantages, there are some limitations to Google Docs' track changes feature:
Limitation 1: Overwhelming for Large Documents
Can be overwhelming with extensive edits.
For documents that undergo many rounds of editing, the version history can become crowded and difficult to navigate.
Limitation 2: No Inline Tracking
Does not track changes inline like Microsoft Word's "Track Changes".
Some users may miss the more detailed tracking available in other word processors that show changes directly in the text.
Limitation 3: Internet Dependent
Relies on a stable internet connection.
Since Google Docs is an online platform, any interruption to your internet connection can disrupt the tracking of changes.
Additional Information
While the basic steps to track changes in Google Docs are straightforward, there are additional features and tips that can help you use this tool more effectively. For example, you can name different versions of a document for easier reference. Simply click on the three dots next to a version and select "Name this version". This can be particularly useful when working on specific sections or after making significant changes.
It's also worth noting that changes are color-coded by user, but if you find the colors too similar or hard to differentiate, you can change the color associated with each Google account in the settings. This customization can make it easier to visually scan for changes made by specific individuals.
Another tip is to use the 'Suggesting' mode when you want to propose edits without altering the original text. This feature is like track changes in traditional word processors and is ideal for editors or peer reviewers.
Remember, communication with your collaborators is key. Establish a protocol for using version history and suggest changes to ensure everyone is on the same page about how to track and manage edits.
Summary
Open Version History
Review the Changes
Restore Previous Versions (Optional)
Frequently Asked Questions
How can I see who made a specific change in Google Docs?
You can see who made a specific change by looking at the color-coded edits in the version history or by hovering your mouse over the edit.
Can I track changes made by someone with view-only access?
No, only those with editing access can make changes that are tracked in the version history.
Is there a way to track changes in real-time?
Yes, real-time changes are shown as they are made when you have the document open. Also, the 'Suggesting' mode can be used for real-time proposed changes.
Can I track changes on the Google Docs mobile app?
Yes, the version history is available on the Google Docs mobile app, although the interface may differ slightly from the desktop version.
How do I prevent unauthorized changes in Google Docs?
You can restrict editing access to certain users or set the document to "Suggesting" mode or "View" mode for others to prevent unauthorized changes.
Conclusion
Mastering the art of tracking changes in Google Docs can dramatically improve the collaborative process. While it's not without its limitations, the pros far outweigh the cons, offering transparency, accountability, and the flexibility to revert to previous versions. It's essential for collaborators to communicate and establish guidelines on how to use these features effectively. Remember, the more adept you become at using Google Docs' tracking features, the smoother your collaborative efforts will be. Keep exploring, keep editing, and most importantly, keep collaborating!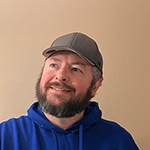 Matt Jacobs has been working as an IT consultant for small businesses since receiving his Master's degree in 2003. While he still does some consulting work, his primary focus now is on creating technology support content for SupportYourTech.com.
His work can be found on many websites and focuses on topics such as Microsoft Office, Apple devices, Android devices, Photoshop, and more.