The Apple ID that you use on your iPhone can also be used on other Apple devices like a MacBook or an iPad. This allows for some interesting functionality, but you may be wondering how to turn off phone calls on iPad if you don't intend to answer them there.
A lot of the things on your Apple devices can seamlessly integrate across all of those devices. One thing that some people find helpful is the ability to answer phone calls to an iPhone on their iPad.
While this can be useful if you often use your iPad and don't want to switch between devices when a call comes in, it might simply be something that you don't want or need to do.
But that call on the iPad can be distracting or unwanted, and you may be looking for a way to stop it.
Fortunately there is a setting on your iPhone that controls whether or not incoming calls ring on these other devices. Our guide below will show you how to stop iPhone calls from ringing on an iPad.
How to Stop Phone Calls from Ringing on Your iPad
Open Settings on your iPhone.
Choose Phone.
Select Calls on Other Devices.
Turn off the iPad option.
Our article continues below with additional information on stopping phone calls from ringing on an iPad, including pictures of these steps.
How to Disable Phone Calls on an iPad (Guide with Pictures)
The steps in this article were performed on an iPhone 11 in iOS 14.3.
You can configure the phone functions on your iPhone in a lot of ways, including blocking contacts and phone numbers. Find out more about how to add someone to your block list on an iPhone.
Step 1: Open the Settings app on your iPhone.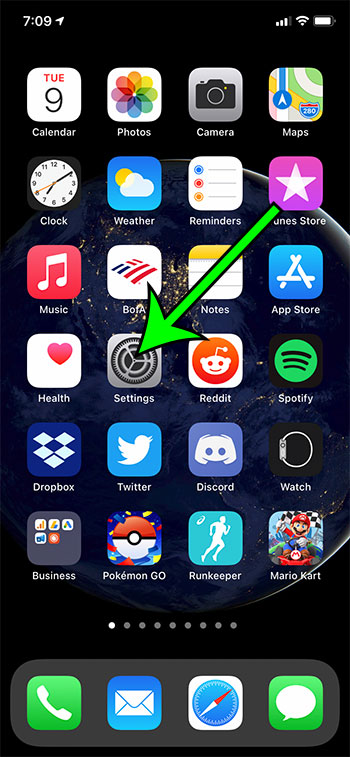 All of the steps in this guide are performed on the iPhone, not the iPad.
Step 2: Scroll down and select the Phone option.
Step 3: Choose the Calls on Other Devices option in the Calls section of the menu.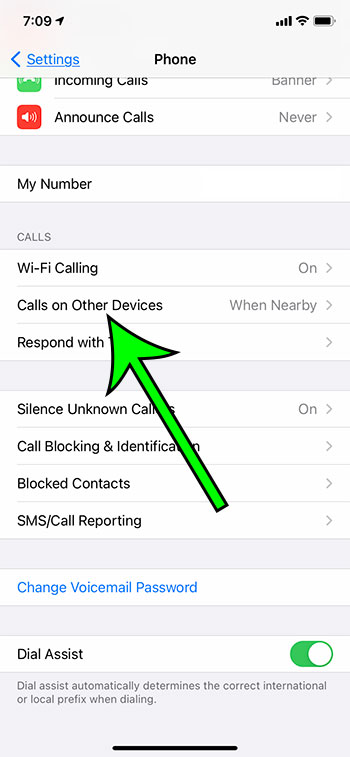 Step 4: Tap the button to the right of your iPad to prevent phone calls from appearing on the device.
Alternatively, you could completely disable the Allow Calls on Other Devices option to stop the calls from appearing on any of your devices signed into iCloud.
Our tutorial continues below with additional discussion about how to stop calls from going to iPad.
Have you seen a notification that indicates that a message was received? Our what does delivered mean on iPhone article can provide more information about that.
More Information on How to Stop Phone Calls on iPad
Many of the Apple devices that you might be using with your Apple ID are capable of receiving phone calls if you enable that option. This includes not only the iPad, but also the iPod Touch, and any old iPhone models that you might have laying around.
While we focus more on the ability to receive phone calls from your iPhone on an iPad in this article, you can also place calls from the device if you have the setting enabled from your iPhone. So while you may have been trying to figure out how to turn off phone calls on iPad for the receiving part of it, this has the added bonus of also preventing someone from placing a call from the iPad.
Changing this setting won't affect the ability to send or receive text messages on the iPad, or the ability to make or receive FaceTime calls.
You can adjust a Text Message Forwarding setting from the iPhone by going to Settings > Messages > Text Message Forwarding. That setting controls the option to allow your iPhone text messages to also be sent or received on other devices that are signed into your iMessage account.
Note that calls will only ring on other devices when they are nearby and connected to Wi-Fi.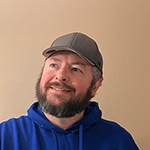 Matt Jacobs has been working as an IT consultant for small businesses since receiving his Master's degree in 2003. While he still does some consulting work, his primary focus now is on creating technology support content for SupportYourTech.com.
His work can be found on many websites and focuses on topics such as Microsoft Office, Apple devices, Android devices, Photoshop, and more.