If you are about to travel out of the country then you may have read some horror stories about people getting huge data charges. Fortunately, you can avoid many of these by learning how to turn off data roaming on an iPhone 11.
How to Disable iPhone Cellular Data Roaming
Open Settings.
Choose Cellular.
Touch Cellular Data Options.
Tap the button to the right of Data Roaming.
Our article continues below with additional information on how to turn off data roaming on an iPhone 11, including pictures of these steps.
Did you know that you can close apps like Pandora that never seem to stop? Our tutorial on how to turn off Pandora on iPhone will show you how to do this.
Many of the cellular providers available in your country will typically allow you to use your data within that country's borders. But things can get a little tricky when you travel internationally.
Cellular plans can be pretty expensive when you use a lot of data. Even without any overage charges and just typical usage, it's likely that your cellular bill is one of your largest monthly expenses.
But this can become an even bigger problem if you travel a lot and start using data while roaming.
While some cellular providers will let you activate a "travel mode" where roaming data is either included or cheaper, it might still be an expense that you don't want.
Fortunately, you can turn off data roaming on your iPhone 11 so that you don't accidentally use any data while your iPhone is roaming away from your network.
Using your hotspot while you travel can be an enormous data user. But it's great when you're not roaming. Read our guide on "can you change iPhone hotspot name" to learn more about it.
Video About the Data Roaming Setting
How to Disable Data Roaming on an iPhone 11 (Guide with Pictures)
The steps in this article were performed on an iPhone 11 in iOS 13.6.1.
Step 1: Open the Settings app.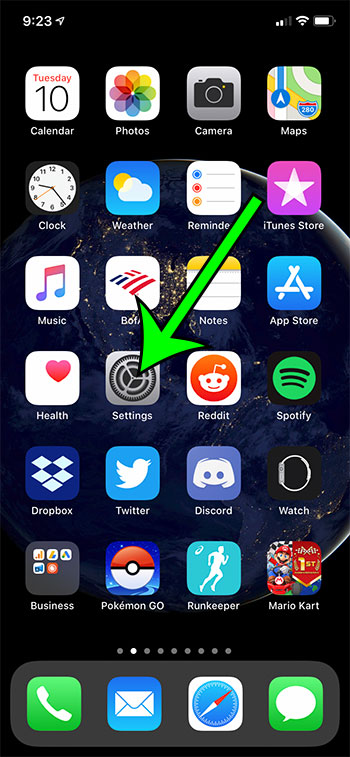 Step 2: Select the Cellular menu.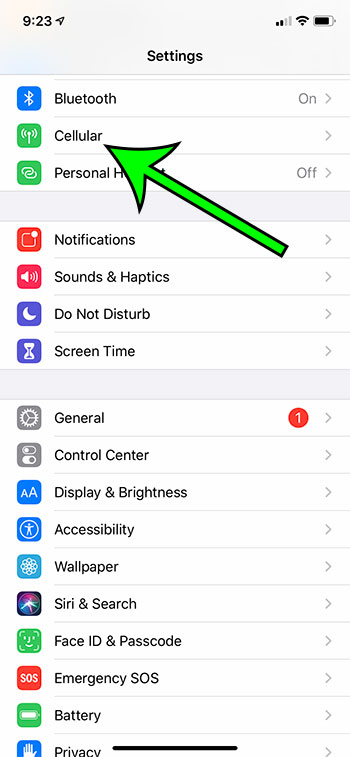 Step 3: Touch the Cellular Data Options button.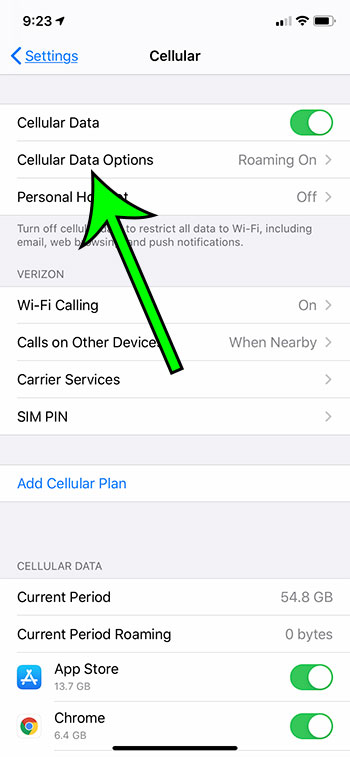 Step 4: Tap the button to the right of Data Roaming to turn it off.
I have data roaming turned off in the picture below.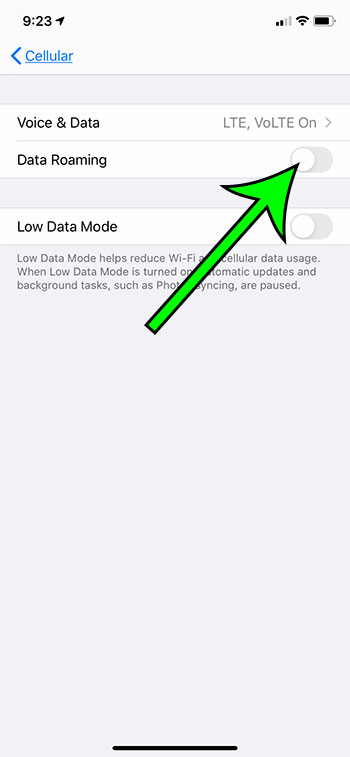 Now that you know how to turn off data roaming on an iPhone 11 you can rest easy knowing that you aren't going to come home from a trip to unexpected charges from using the Internet too much while you were on your cellular device.
If you are a Verizon customer then you should read up on the Travel Pass, which can be a good way to use data while traveling without any crazy roaming charges.
Note that turning off data roaming won't affect your ability to use data while connected to a Wi-Fi network. So if you have data roaming turned off when you're in another country, but you need to access the Internet from your iPhone, then it's best to find a Wi-Fi network.
If you are wondering about the "Delivered" and "Read" indicators under your messages, then our iMessage says delivered article can answer some of your questions.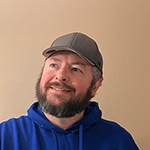 Matt Jacobs has been working as an IT consultant for small businesses since receiving his Master's degree in 2003. While he still does some consulting work, his primary focus now is on creating technology support content for SupportYourTech.com.
His work can be found on many websites and focuses on topics such as Microsoft Office, Apple devices, Android devices, Photoshop, and more.