Spotify Premium users have the ability to download audio directly to their devices. This allows for listening when you don't have an Internet connection, or if you want to reduce your cellular data usage.
The ability to download isn't limited to just songs, however, as you can also download podcast episodes.
But all of these downloads can take up a bit of space on your iPhone, as many podcast episodes are quite lengthy. And if you are an avid podcast listener, then you may have a lot of episodes saved to your device.
Our guide below is going to show you how to delete podcast episodes that you have downloaded through Spotify on your iPhone.
If you listen to your podcasts at night before you go to sleep, then check out our Apple Podcast sleep timer tutorial and find out how to use that feature of the app.
How to Delete Podcasts Downloads in Spotify
The steps in this article were performed on an iPhone 11 in iOS 13.6. I am using the most current version of the Spotify app available when this article was written.
Note that you won't be able to delete multiple podcast episodes at once in the Spotify app. You can only delete one episode at a time.
Step 1: Open Spotify.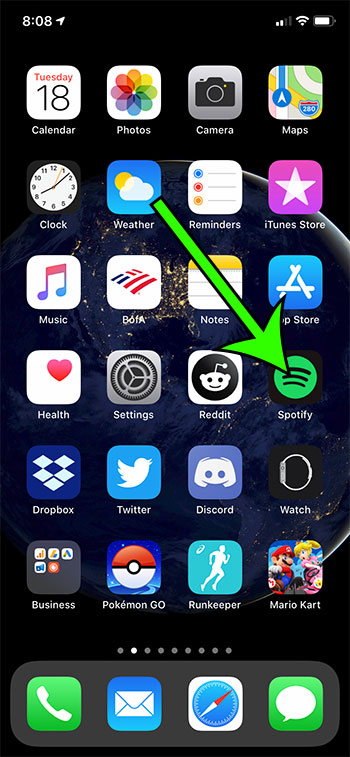 Step 2: Choose the Your Library tab at the bottom-right.
Step 3: Select the Podcasts tab.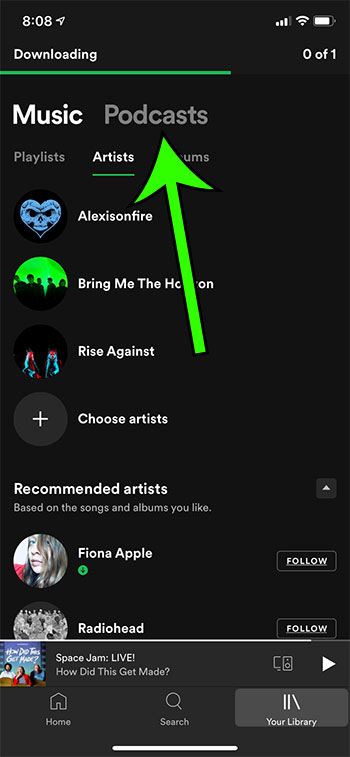 Step 4: Touch the Downloads tab.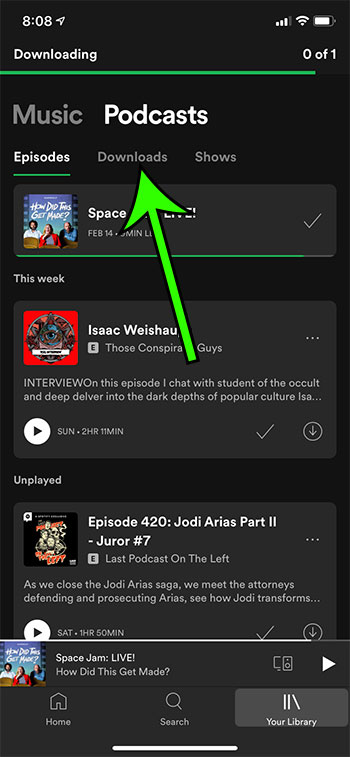 Step 5: Tap the green Download icon.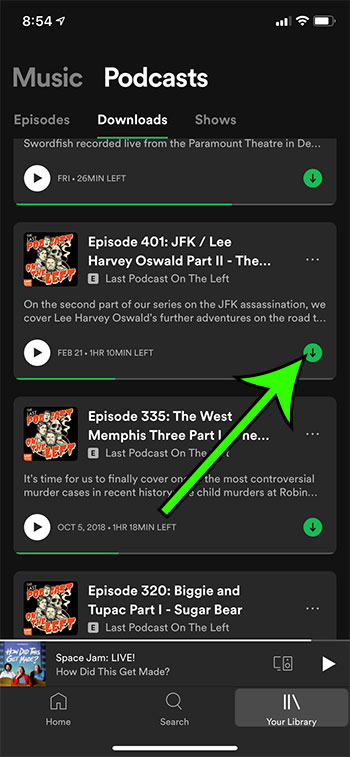 Step 6: Touch the Remove button to delete the download.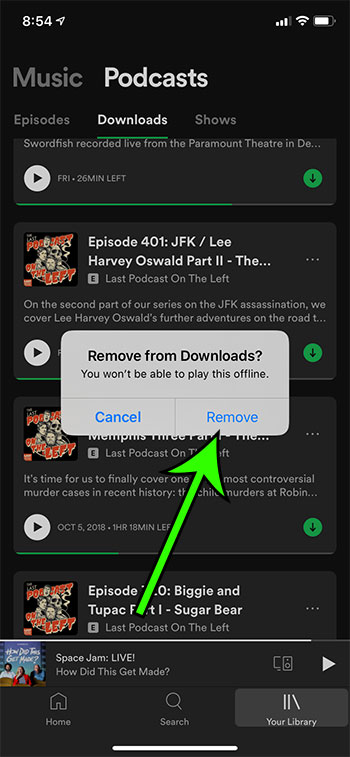 Find out how to delete a Spotify playlist from your iPhone if you have previously created a playlist that you no longer listen to.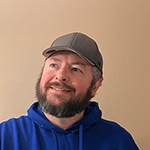 Matt Jacobs has been working as an IT consultant for small businesses since receiving his Master's degree in 2003. While he still does some consulting work, his primary focus now is on creating technology support content for SupportYourTech.com.
His work can be found on many websites and focuses on topics such as Microsoft Office, Apple devices, Android devices, Photoshop, and more.