Creating a flyer on Google Docs is straightforward. Start by opening a new document in Google Docs, then select a template or create a design from scratch. Add images, text, and graphics to customize your flyer. Once you're happy with the design, you can download it as a PDF or image file, print it out, or share it online.
After you've made your flyer, you'll have a versatile document that you can share digitally through email or social media, or you can print it out for physical distribution. It's a great way to announce events, promote a business, or spread the word about a cause.
Introduction
Let's talk about making flyers, but not just any flyers—ones that you can create right from your computer using Google Docs! Now, why should you care about making flyers, especially in the digital age? Well, whether you're a teacher looking to drum up excitement for the school play, a local band trying to fill the house for your next gig, or a new business owner spreading the word about your grand opening, flyers are a fantastic way to catch eyes and get your message across.
But why Google Docs? For starters, it's free, user-friendly, and accessible from any device with internet. This means you can work on your flyer just about anywhere. Plus, with a range of templates and easy-to-use design tools, you're not just saving money; you're saving time. Who needs complicated design software when you've got something as simple and powerful as Google Docs at your fingertips? Let's dive into how to make your flyer pop!
Related: How to Make Labels in Google Docs
A Step by Step Tutorial
The following steps will guide you through the process of creating an engaging flyer using Google Docs.
Step 1: Open Google Docs and Choose a Template
Navigate to Google Docs and start with a pre-made template or a blank document.
Google Docs offers a range of templates, including ones for flyers, which are a great starting point. These templates come with pre-set designs that you can customize to fit your needs. If you're feeling creative or want something totally unique, starting with a blank document is the way to go.
Step 2: Customize Your Flyer
Add images, text, and design elements to your flyer.
This is where the magic happens. Insert eye-catching images that relate to your message. Add compelling text to inform and engage your audience, and don't forget to play with font styles and colors. You can also insert shapes, lines, or charts to give your flyer a professional touch.
Step 3: Finalize Your Flyer
Review your flyer for any errors and make sure it's exactly how you want it.
Check for typos, make sure your images are positioned correctly, and confirm that all the important details (like date, time, and place for an event) are correct. Also, consider how your flyer will look when printed—if that's your plan. Sometimes things look different on paper than they do on screen.
Pros
Benefit 1: Cost-Effective
Google Docs is a free platform that eliminates the need for expensive design software.
Using Google Docs to create flyers means you don't have to invest in pricey design programs or hire a professional designer. It's a budget-friendly solution that still delivers quality results, which is especially important for small businesses or individuals who are cost-conscious.
Benefit 2: Accessibility
Access your flyer from any device with an internet connection.
One of the biggest advantages of Google Docs is that you can access your documents from anywhere. This means you can work on your flyer on your home computer, then make quick edits on your phone or tablet while on the go.
Benefit 3: Collaboration
Collaborate in real-time with others on your flyer design.
If you're working with a team, Google Docs allows multiple people to work on the flyer at the same time. This collaborative feature makes it easy to get feedback and make changes together in real-time, which can greatly improve the end product.
Cons
Drawback 1: Limited Design Features
Google Docs has fewer design features compared to specialized graphic design software.
While Google Docs is incredibly user-friendly, it doesn't have the extensive design capabilities that software like Adobe Illustrator or InDesign offers. This can be limiting if you're looking to create a highly detailed or intricately designed flyer.
Drawback 2: Requires Internet Connection
You need an internet connection to create and edit documents on Google Docs.
Unlike desktop design programs that you can use offline, Google Docs requires an internet connection. This could be a hindrance if you're trying to work on your flyer in a place without reliable Wi-Fi or during an internet outage.
Drawback 3: Printing Complications
Printed colors and layout may not always match what you see on the screen.
When you print your flyer, you might find that colors appear differently on paper than they do on your monitor. Additionally, the formatting might shift, especially if you're not using a printer that's optimized for the document's size and layout. Always do a test print before making multiple copies.
Additional Information
When you're working on your flyer in Google Docs, here are a few additional tips to keep in mind: Use high-resolution images to avoid pixelation when printing; consider the color scheme carefully as it can greatly affect the flyer's appeal; and remember to use the 'Share' feature to get feedback from friends or colleagues.
Understanding the print settings is also vital. Before printing, adjust the settings to ensure your flyer prints in the highest quality. If you're distributing digitally, consider saving your flyer as a PDF to maintain the design's integrity across different platforms.
Finally, don't forget to check the dimensions of your flyer. Standard flyer sizes are generally 8.5″ x 11″ for a typical sheet of paper, but you may want a different size depending on your needs.
Summary
Open Google Docs and select a template or blank document.
Customize the flyer with images, text, and design elements.
Review and finalize the flyer.
Frequently Asked Questions
Can I use my own photos in the flyer?
Yes, you can upload and use your own images in the flyer, adding a personal touch to your design.
How do I share my flyer digitally?
You can share your flyer by emailing a link, downloading it as a PDF or image file, or sharing it directly through Google Drive.
What if I need to make a double-sided flyer?
You can create a two-page document in Google Docs and design each side on a separate page.
Can I lock elements in place on my flyer?
Google Docs doesn't allow you to lock elements in place like some design software does, so be careful when adjusting the layout.
Is it possible to save the flyer template for future use?
Yes, once you create a flyer, you can save it as a template to reuse and modify for future flyers.
Conclusion
Creating a flyer on Google Docs can be both an enjoyable and an efficient process. With just a few clicks and some creativity, you can produce a professional-looking flyer that stands out. It's a tool that balances simplicity with functionality, making it accessible to everyone, regardless of their design experience. Remember, the key to a great flyer is clear information, eye-catching design, and a call to action that prompts your audience to engage. Dive in, play around with the features Google Docs offers, and you'll be whipping up show-stopping flyers in no time.
And if you're keen to expand your skills further, there are plenty of resources online to help you master Google Docs and even move on to more advanced design tools when you're ready. But for now, enjoy the ease and simplicity that comes with crafting your next announcement, promotion, or invitation on this accessible platform.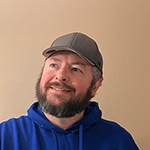 Matt Jacobs has been working as an IT consultant for small businesses since receiving his Master's degree in 2003. While he still does some consulting work, his primary focus now is on creating technology support content for SupportYourTech.com.
His work can be found on many websites and focuses on topics such as Microsoft Office, Apple devices, Android devices, Photoshop, and more.